Meet the members of the core Project Principalis search team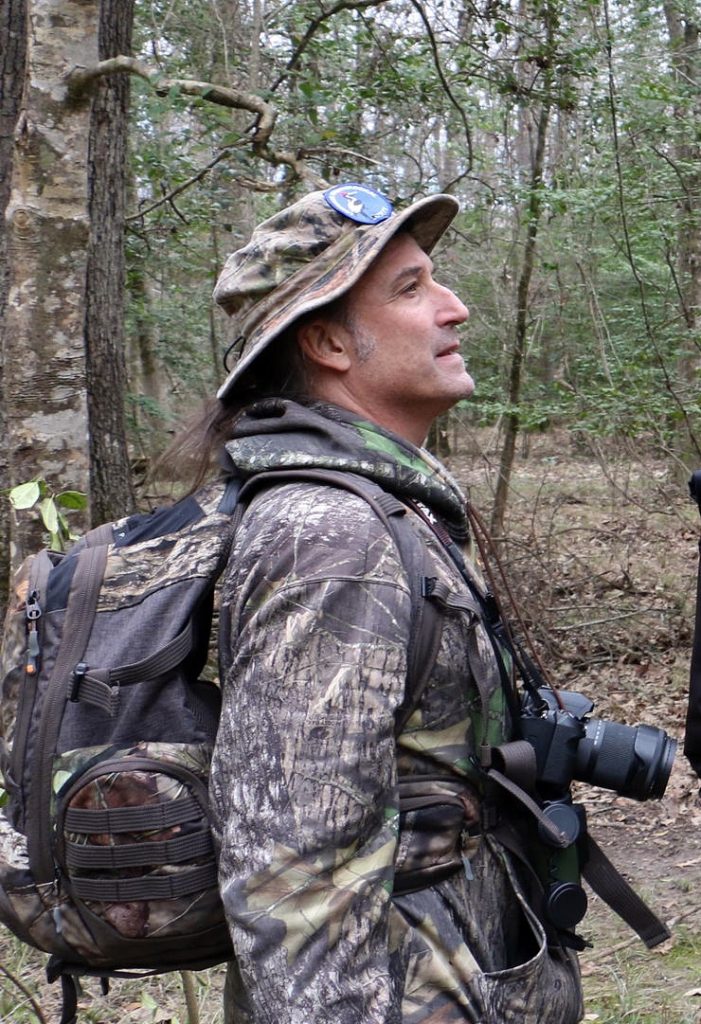 Mark A. Michaels has had a passion for birds since elementary school, and first became fascinated by the Ivory-billed Woodpecker as a fifth grader. His fascination was rekindled by the 2005 Arkansas sighting. Michaels began to study the species in depth. In 2007, he made the first of many trips to the South to search for the Ivory-billed Woodpecker. Since that time, he has spent thousands of hours in southern forests from Arkansas to South Carolina to Florida, and especially in Louisiana. He has extensively researched the Ivory-billed Woodpecker's natural history, as well as bottomland forest ecology, entomology, and other subjects relevant to understanding the species, the reasons for its decline, and how it might still survive. His research on the Ivory-billed Woodpecker has been cited by BirdLife International. Mark met Frank Wiley in 2008; their collaboration took shape in 2009. They established Project Coyote in 2010 and led it collaboratively until Wiley's death in 2017. His current affiliation with the National Aviary as a researcher working on Project Principalis [link to: Project Principalis] represents the fulfillment of a lifelong dream.
Michaels and his wife, Patricia Johnson, are the award-winning authors of five books on relationships and sexuality. Mark served as Staff Attorney for the American Indian Law Alliance from 1990 to 2001. He has also worked as a playwright, translator, and Literary Manager. His publications run the gamut from the Fordham Law Review and the Journal of Sociology and Public Policy to Salon.com and Alternet.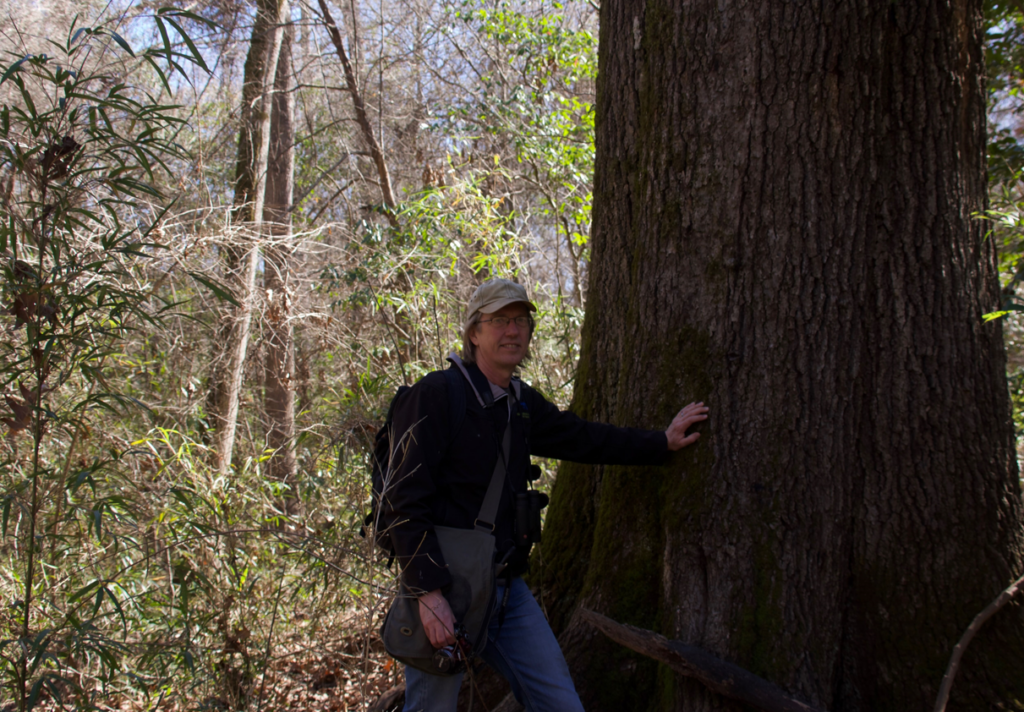 Dr. Steven C. Latta is the Director of Conservation and Field Research at the National Aviary in Pittsburgh. A native of Michigan, he was educated at Kalamazoo College (B.A.), University of Michigan (M.S.), and University of Missouri-Columbia (Ph.D. in Avian Ecology).
After graduating in 2000, he was a post-doctoral fellow at the University of Missouri-St. Louis where he studied with Dr. Robert Ricklefs the evolution and diversification of avian malaria across Caribbean islands. He then served for four years as the Director of the Latin American Program at Point Reyes Bird Observatory in California, where he developed long-term monitoring programs in many countries, and trained hundreds of locally-based biologists and naturalists in standardized bird monitoring techniques. Dr. Latta joined the National Aviary team in 2006.
Dr. Latta has worked in the Caribbean islands and Latin America for more than 25 years where his research has focused on the winter ecology of migratory birds, and understanding how migrant and resident species respond to natural and anthropogenic changes to their habitat. His other work has focused on the ecology and conservation of threatened endemics, bird use of riparian areas, the value of early-successional and agricultural habitats for birds, and population dynamics in high Andean habitats in Ecuador.
Dr. Latta's current research uses the Louisiana Waterthrush as a model species to study population dynamics and carry-over effects on both the temperate breeding and Neotropical overwintering grounds. He is also evaluating how the degradation of streams leads to population reductions in this riparian-obligate species, with results helping to understand the environmental consequences of important water quality management issues including acid precipitation control, acid mine drainage, and the use of hydraulic fracturing to access natural gas deposits.
Dr. Latta has authored several books on the birds of Hispaniola, has published over 125 articles and book chapters, and continues to dedicate himself to training young biologists in developing countries in field research and monitoring techniques, and educating the general public on the importance of conservation. He also teaches field courses through the University of Pittsburgh where he is an Adjunct Faculty member, and serves on graduate student committees from many universities.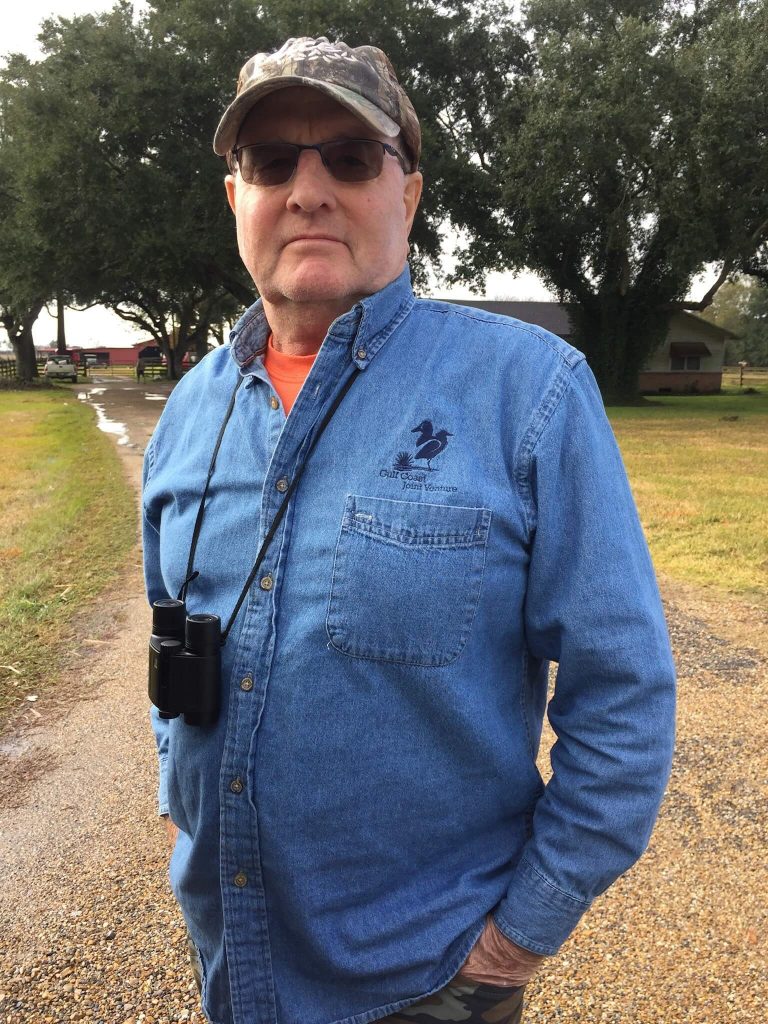 Dr. Thomas Claud Michot is retired from the Institute for Coastal and Water Research, University of Louisiana at Lafayette, and from the USGS Wetland and Aquatic Research Center. He does research in Avian Ecology, Marine Biology, Zoology, Coastal Ecology, and Wildlife Management. Dr. Michot's research focus over his career has been on the ecology and management of coastal marshes, mangroves, and seagrass beds in the Gulf of Mexico and Caribbean Sea, and how wintering waterfowl and other birds use those habitats. His projects have investigated: waterfowl foraging ecology along Gulf coast; distribution and abundance of colonial waterbirds and waterfowl in Louisiana, Arkansas, Texas, and Mexico; habitat requirements of Ivory-billed Woodpeckers; submersed aquatic vegetation in Louisiana and Florida; saltmarsh dieback in coastal Louisiana; coastal emergent marsh, seagrass, and mangrove vegetation communities along the Gulf of Mexico and Caribbean coasts; and hurricane impacts to coastal habitats in Louisiana, Honduras and Guatemala.

Dr. Michot is considered one of the world's foremost experts on the ecology of Redheads (Aythya Americana). He has studied these birds on their breeding grounds in Utah and on their wintering grounds in Louisiana, Mississippi, Alabama, Florida, Texas, and Mexico. Dr. Michot has given at least 50 scientific presentations and guest lectures on this diving duck and he has produced more than 40 publications on this species, including species accounts in two of the world's premier bird references, The Birds of North America and Oxford University Press' Bird Families of the World. His papers fall under the topics of nesting ecology, nest parasitism, foraging ecology, food and feeding habits, body condition, gut morphology, habitat use, nutrition, contaminants, behavior, time and activity budgets, population ecology, distribution and abundance, feather mineralogy, physiology, molt, courtship, movements, parasitology, and osmotic balance. Dr. Michot's papers were selected twice (1996 and 2013) as "Best Paper" in the Wildlife Category for the Louisiana Association of Professional Biologists. Dr. Michot lists more than 100 published titles in his career. These include articles in peer reviewed journals, books or book chapters, peer reviewed government reports, and peer reviewed articles in miscellaneous outlets. His articles have been cited more than 1,000 times, at the rate of more than 75 citations per year. Lastly, Dr. Michot is bilingual and of Acadian descent, and he plays accordion and sings in a Traditional Cajun band, Les Freres Michot. Read more about his work here.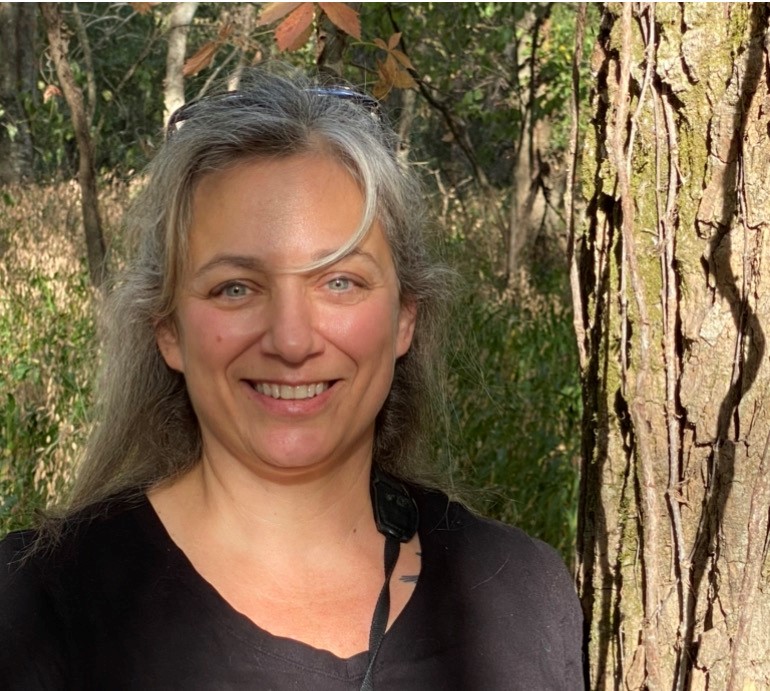 Peggy Shrum, MS, is a biologist with Project Principalis. She graduated in 2005 with a Bachelor of Science in Wildlife Biology from Clemson, where she also received her Masters in 2009. She began her PhD in 2010. Her research primarily focuses on birds of prey in the Peruvian Amazon, and she studies raptors as bioindicators of ecosystem contaminants and the effects of elevated mercury levels on birds of prey. Her fieldwork in the Amazon has prepared her for the experience of searching for the Ivory-billed Woodpecker with Project Principalis.
Peggy has had a lifelong interest in the Ivory-billed Woodpecker, and she grew up fishing with her father in the "Big Woods" in the White River region of Arkansas. The 2005 Luneau video, a controversial clip filmed in Arkansas, which shows a woodpecker—possibly an ivorybill—in flight. Following 12 years of research in Peru, Peggy began volunteering with Project Principalis, and eventually joined the full-time search effort as a biologist.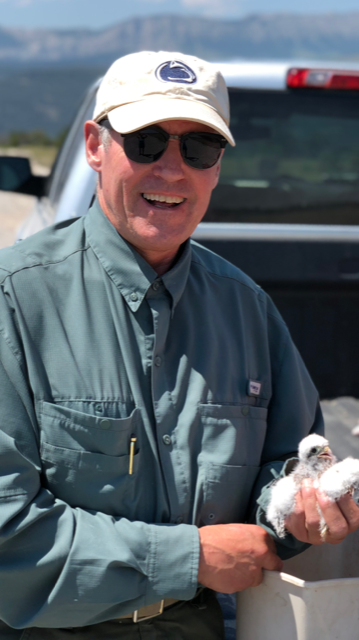 Dr. Jay Tischendorf (BS Zoology/Environmental Biology, Ohio University 1984; DVM Colorado State University 1997) has 30 years of coast to coast wildlife research experience across most major North American habitats as well as in Central America. A wildlife biologist and veterinarian, his background includes extensive fieldwork with many threatened and highly endangered avian and mammalian species. A former adjunct faculty member at the University of Great Falls (Montana), Dr. Tischendorf has served with the US Fish and Wildlife Service, US Department of Agriculture (US Forest Service and APHIS), the National Park Service, Bureau of Land Management, and several state and/or non-governmental groups and organizations including The Nature Conservancy and the Audubon Society. Under the auspices of the University of Idaho, he helped launch a long-term study of mountain lions in Yellowstone National Park. This project was featured in the ABC World of Discovery documentary, "Cougar: Ghost of the Rockies."
Dr. Tischendorf is a former Marine, as well as a helicopter crewman/rappeller and Hotshot on government wildland firefighting teams. He was an honor graduate from the Embry-Riddle Aeronautical University Airport Wildlife Management course in January 2010 and was a featured speaker at both the 2010 Bird Strike Committee Symposium in Salt Lake City and the Bird Strike North America Conference in Niagara Falls, Ontario in 2011. Dr. Tischendorf is one of only a small group of individuals recognized by the FAA as Qualified Airport Wildlife Biologists.
Today, Dr. Tischendorf works full-time as a veterinary medical affairs manager in the pharmaceutical industry, and remains active in wildlife research, particularly involving carnivores and the conservation of nesting and migratory raptors. He is also involved with efforts to document and protect the supposedly extinct Ivory-billed Woodpecker. He is a sought after consultant and educator. Among other activities, Dr. Tischendorf regularly conducts training programs for both laypeople and natural resource professionals on outdoor survival, wildlife tracking, zoonotic disease awareness, and immobilization.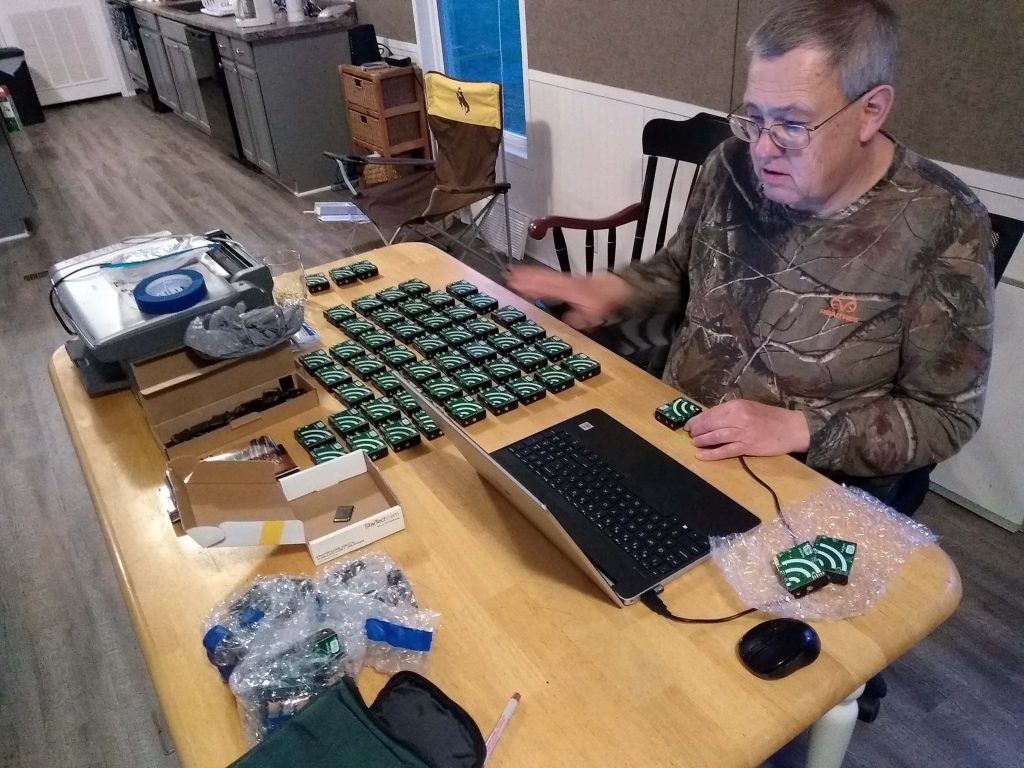 Erik Hendrickson spent his childhood in National Parks—National Capital Parks, Yellowstone, Everglades, and Sagamore Hill—and credits his father, a Ranger Naturalist and Biologist, and his mother with instilling an interest in the outdoors. Erik studied engineering at Georgia Tech and Colorado State University, and worked as a research engineer on projects related to probability-based design methods at the National Bureau of Standards. He later joined the Department of State as a project engineer, with assignments in Moscow (counterintelligence investigation of the American embassy) and Caracas (new embassy construction), before joining the National Park Service as a project engineer.
With NPS, he was assigned to construction projects in New York City, Bryce Canyon, Yellowstone, Grant Teton, Crater Lake, and Denali National Parks; each place offered a chance to observe and learn about new birds. Birding was a chance to get out and explore, to take a break from work, and occasionally to submit observation reports for rare or "first-observed-in-the-park" birds. Erik visited Bayou de View, Arkansas following the 2005 rediscovery announcement, where he had his own sighting of the Ivory-billed Woodpecker. Erik describes this sighting as his most important bird observation, significantly different from any other. He has joined Project Prinicipalis to assist in properly documenting the species.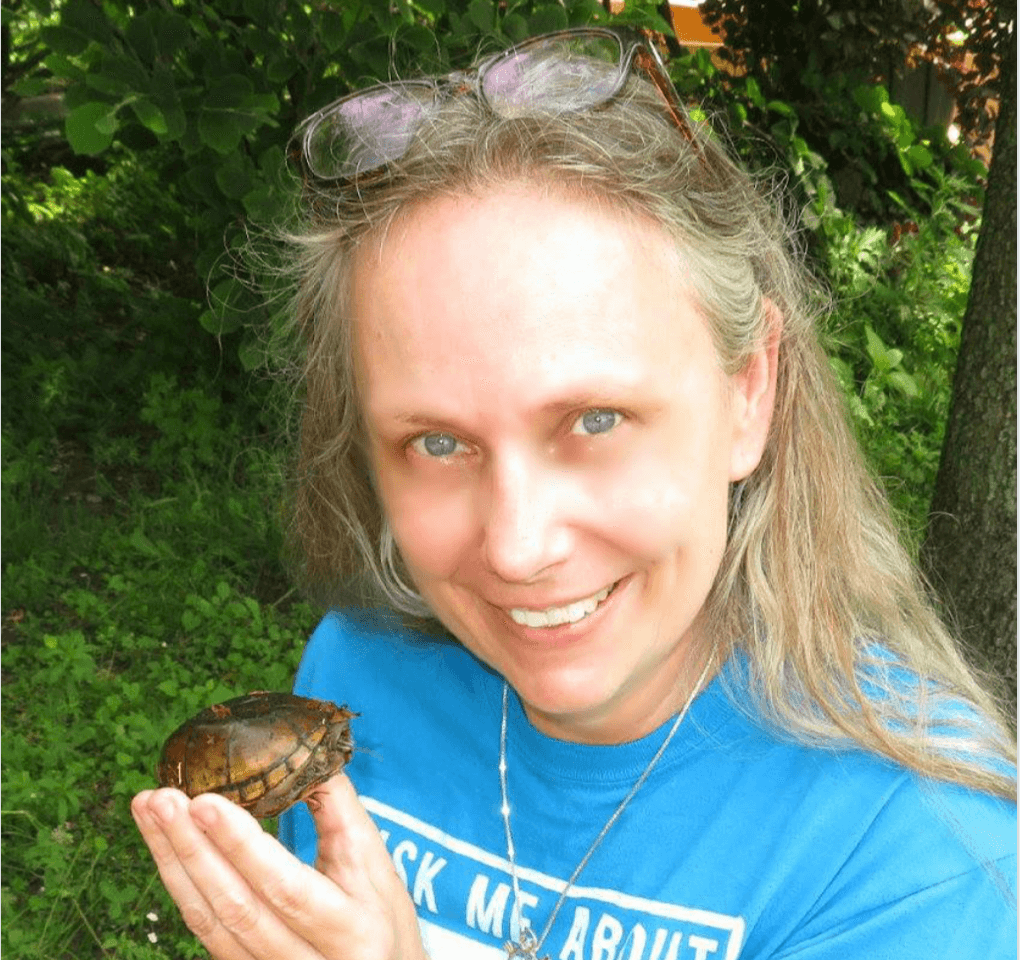 Patricia Johnson (Herpetologist) comes to Project Principalis by living the Ivory-billed Woodpecker search with Mark A. Michaels, her husband. She has been independently studying turtle biology, natural history, conservation, and emergency chelonian care, specializing in species of the Northeast since 2004 and is co-founder of the Center for Reptile and Amphibian Conservation.

In 2010, she collaborated with a Buddhist monk and another wildlife rehabilitator to develop Compassionate Release Life, an environmentally sensitive alternative to the Buddhist Release Life practice (Fang Sheng.)

Johnson and her husband are co-authors of five award-winning titles on relationships, sexuality, and Tantra. She is a retired professional operatic soprano who toured throughout the United States, Europe, and South America. She brings a keen interest in forest acoustics and birdsong timbre to the project.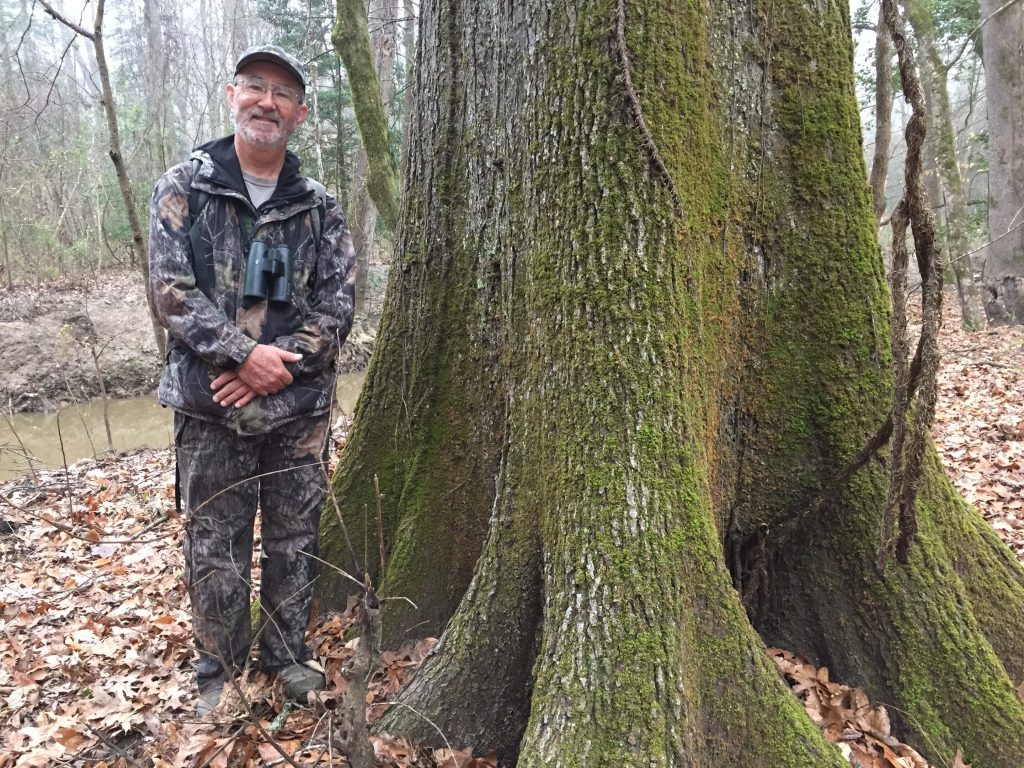 John Trochet is a research associate with the Museum of Wildlife and Fish Biology (MFWB) at U.C. Davis. After a brief career as a family physician, he returned to school to study ornithology, which lead him to his career as a museum ornithologist with MFWB. Fieldwork with the museum took him to much of the western United States, as well as to Chile, Indonesia, and Papua New Guinea. He inherited a lifelong love of camping, hunting, and fishing from his grandfather and father, and has hiked in every state except Vermont.
John maintains three ongoing projects dealing with birds. He has had a four-decade love affair with central-western New Mexico's Zuni Mountains region and its birdlife, begun when he and his spouse were stationed at the Pueblo of Zuni while in the Indian Health Service. The regional history of ornithological exploration must be the envy of all other places in interior western North America, and the signal of climate change is very strong in the Zuni Mountains. Closer to home, he has been a volunteer at the Cosumnes River Preserve for more than 25 years, among other things leading monthly bird surveys in the preserve's plum parcel, the Tall Forest. And from his 1974 trip to the Big Cypress to 1980's explorations of the Big Thicket, he annually made at least one week-long trip to one Southeastern swamp or another in search of Ivory-billed woodpeckers. There followed a two-decade hiatus for child rearing before resuming again with a trip to Louisiana in 2000. His search has brought him to beautiful swamps in South Carolina, Georgia, Florida, Mississippi, Louisiana, Texas and Arkansas over the years, where, even on trips where he was never close to the target organism, he still had a great time. The habitat has a density of life, with a biota quite different from the one he grew up with, that is thrilling to someone with an interest in biology.
Press inquiries: please contact principalismedia@aviary.org or call 412-258-1144.
Support this important project by directing your donation to Project Principalis
Support Our Work