Birds at the National Aviary receive the highest level of care from our team of dedicated, caring veterinarians. In our Avian Hospital, birds as small as Owl Finches and as large as Andean Condors, as common as a dove and as rare as the extinct-in-the-wild Guam Kingfisher, receive care that is specialized for each individual bird's needs and stage of life.
Dr. Pilar Fish, Senior Director of Zoological Advancement and Veterinary Medicine, and her outstanding team provide the National Aviary's birds with dedicated prenatal, natal, and preventative care, as well as customized medicine and cutting-edge surgical and emergency treatment.
Each senior and special needs bird has a customized natural habitat designed for their preferences and with helpful aids such as ramps. The National Aviary staff prioritizes every bird's comfort and daily well-being for these birds who play an important role in training the next generation of veterinarians. The mission of our skilled team is always to provide the very best and most thorough treatment and therapies to every bird, young or old.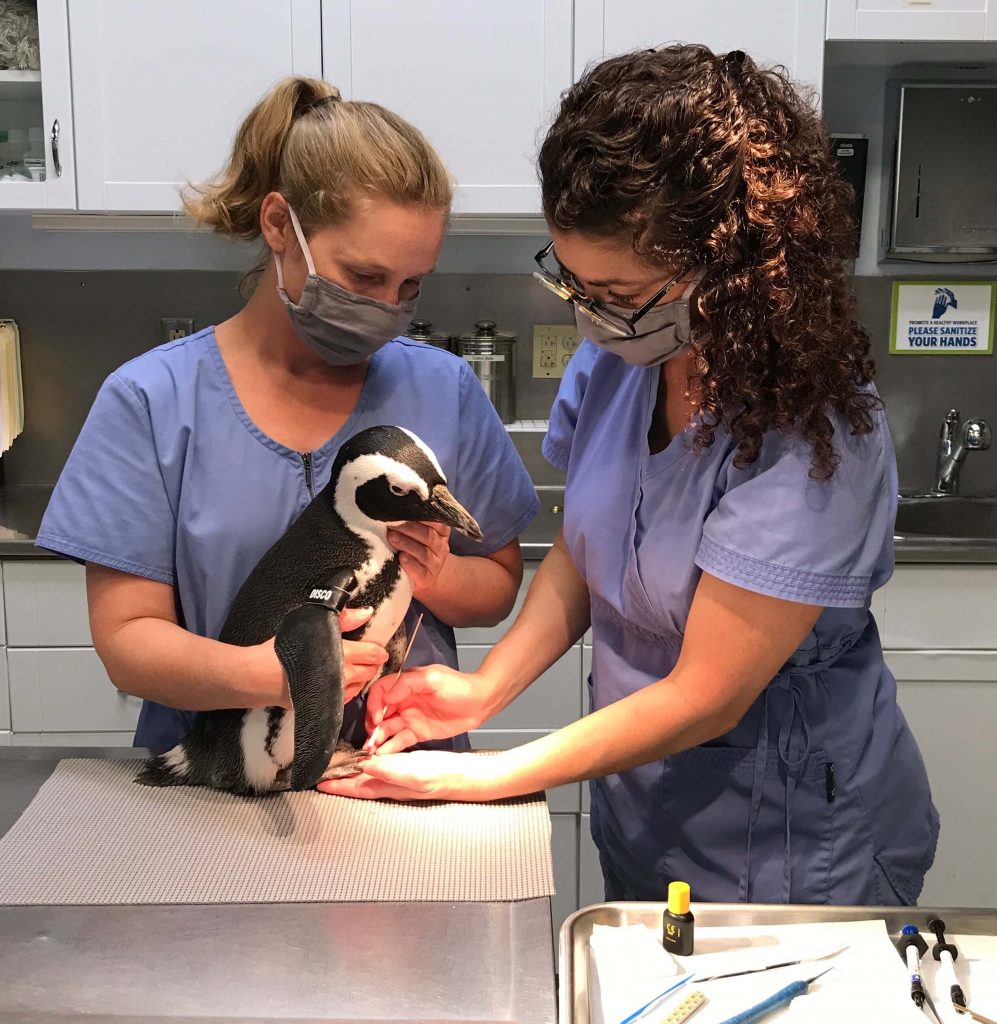 Birds are amazing creatures, displaying an incredible diversity in size, behavior, diet, and physical attributes. But, they are also fragile creatures with complex respiratory systems that are prone to infections, delicate bones that fracture easily, and bodies too small for typical veterinary drug doses and surgical equipment. Their unique physiology requires that we be innovative in caring for them, and their care can be costly.
Donate today to help us continue to provide uncompromised care to the National Aviary's flock.
Donate