Available to visitors at $99 per person
Member Price: $89.10
Includes General Admission
Ages 3+
You can see a sloth daily at 12:30 pm, except Tuesdays!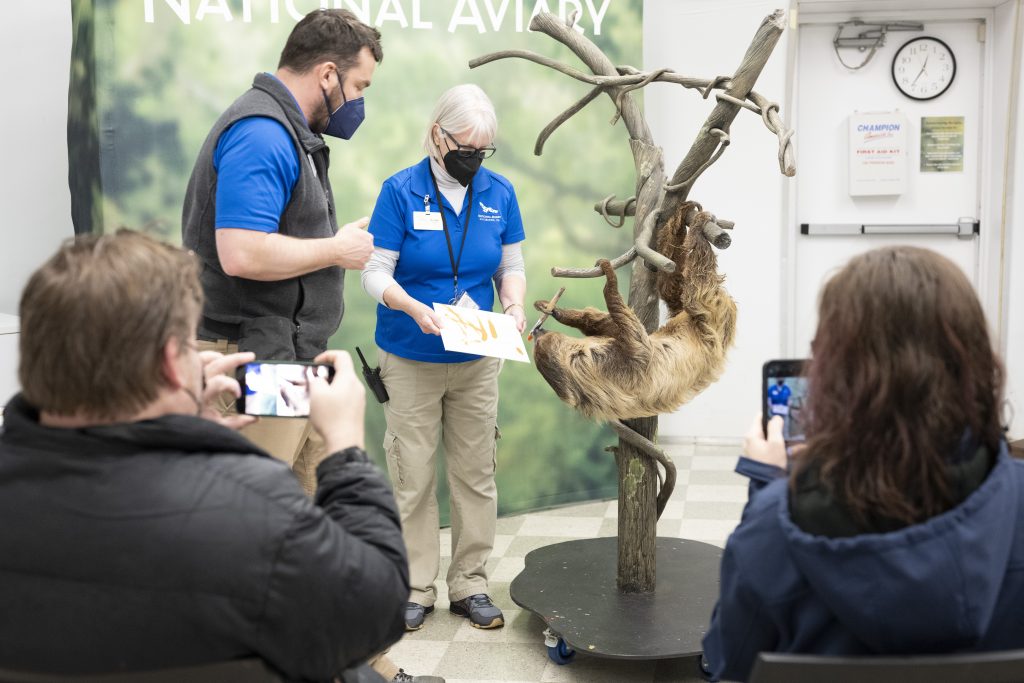 Immersive Experience
In this memorable experience, participants will have the unique opportunity to watch our resident artist and sloth ambassador, Valentino, engage his senses by creating a one-of-a-kind masterpiece for each participant to take home—pick your own color palette!
Learn all about the Linnaeus's Two-toed Sloth, an amazing rainforest species
Listen to some of Valentino's personal stories directly from our expert staff as you take photos of this amazing experience
Take home your finished portrait and hang it in a place of pride
Learn more about the Sloth Painting Experience here!
Enhanced Safety
Each Animal Encounter is limited in size to allow for a personal experience and to provide ample space between participant groups.
Seating is separated by 6 feet for individuals and families not in the same group.
Guests are provided with hand sanitizer before and after any animal interactions.
The National Aviary is performing frequent cleaning and disinfection of surfaces throughout the day.
Please visit our COVID Information page for policy updates.
Book Your Encounter Here
Book a Sloth Encounter for the ultimate Sloth Lovers Experience!