Sloth Encounter + Painting
The Ultimate Sloth Experience!
Member Price: $112.50
Non-Member Price: $125.00 per person
Includes General Admission
Ages 3+
Daily 12:30 pm except for Tuesdays!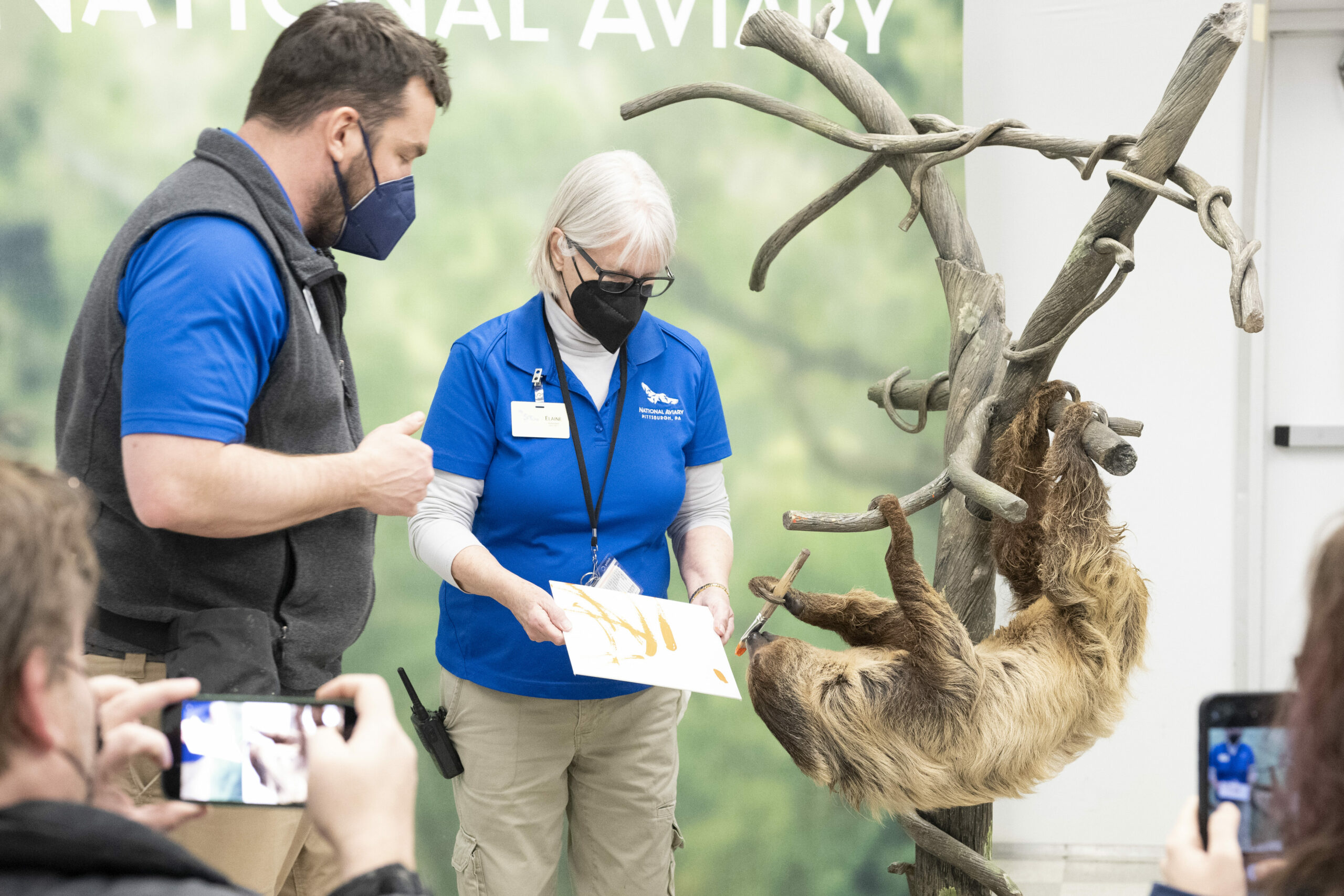 Immersive Experience
In this ultimate sloth-lover's experience, participants will experience all the fun of our Sloth Encounter AND take home a special keepsake from their experience!
Touch the sloth's soft fur.
Hand feed the sloth one of their favorite foods, like sweet potato.
Watch our resident artist and sloth ambassador, Valentino, engage his senses by creating a one-of-a-kind masterpiece for each participant to take home—pick your own color palette!
Ask whatever questions are on your mind as you learn about sloths in the wild and the importance of rainforest conservation.
Listen to some of Valentino's personal stories directly from our expert staff as you take photos and selfies of this amazing experience.
Take home your finished portrait and hang it in a place of pride
Book Sloth Encounter + Painting!
Additional Information
This one-of-a-kind experience is designed for those ages 3 and up. Children 15 and under must be accompanied by a paying adult over 18 years of age.
Book before you visit to guarantee your experience. Same-day registration is based on limited program availability and cannot be guaranteed.
At the National Aviary, we give our animals the choice to participate in interactive experiences with caring guests, like you! If our Animal Ambassador needs a day of rest, we will contact you to reschedule your encounter, as the comfort and safety of our animals and our guests is always our top priority. Thank you for understanding!
Email info@aviary.org or call 412-258-9445 for more information or with questions.