This endangered African Penguin chick had a very happy two month hatch day! Buddy and Holly's first chick is growing up fast and will soon be full grown. At two months old, its soft downy feathers are being replaced by waterproof juvenile ones. Also exciting: the chick's distinctive penguin tuxedo pattern is beginning to emerge. Support the expert care that is helping this little chick thrive. Learn more about this adorable chick.
We celebrate the arrival of a new penguin chick, a beacon of hope and possibility for an endangered species!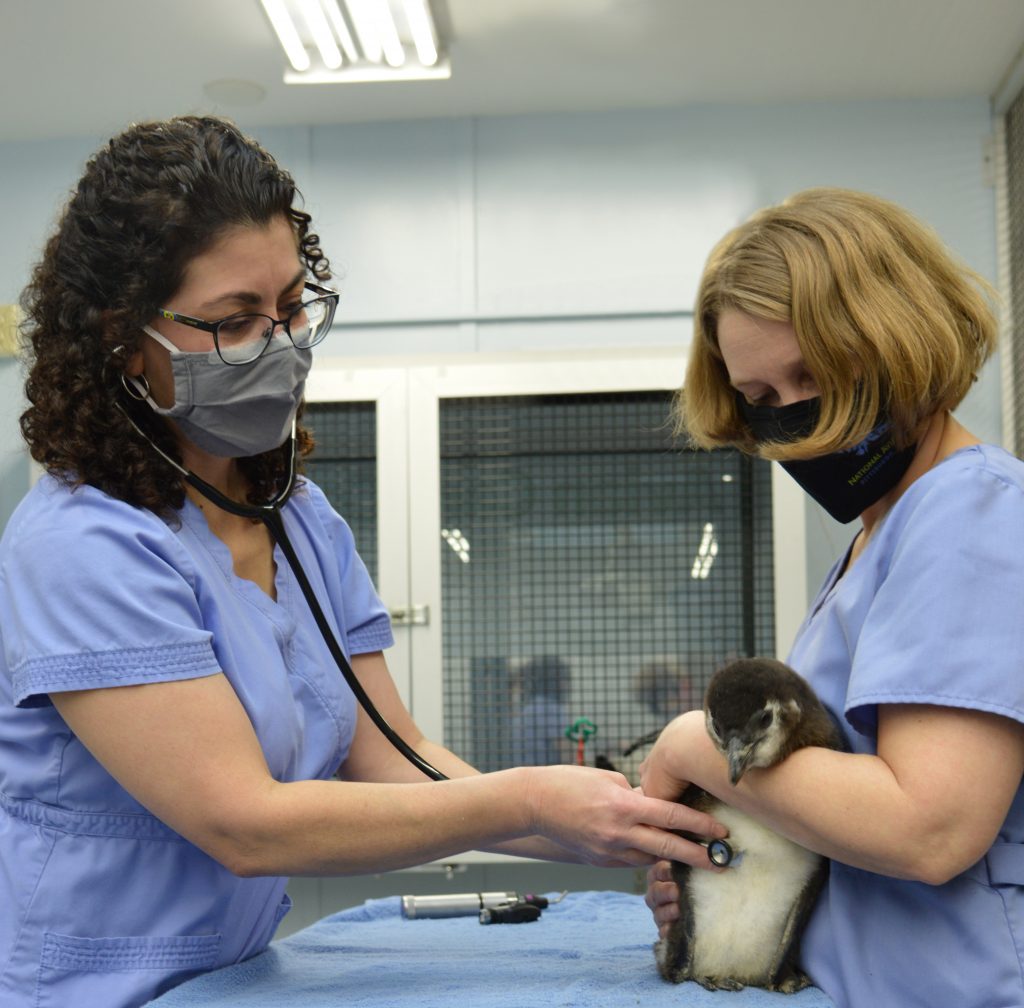 First-time parents Buddy and Holly have been together for about five years. The penguin pair share a nest cave in Penguin Point, a habitat that is home to a colony of African Penguins, which are endangered in the wild. In late November, Holly laid an egg, and on January 3, a penguin chick, covered in downy grey feathers, came into the world. Every chick to hatch at the National Aviary is a reason to celebrate, and this little penguin is a significant step forward for this endangered species.
You can help us care for this new life, and for all the birds at the National Aviary – each receiving individualized care every day.
Donate Today
Do you think the African Penguin chick is a boy or girl? Make a donation to guess the sex of the chick! In a few months, a DNA feather test will determine the chick's sex, submit your guess before time runs out!
Guess Now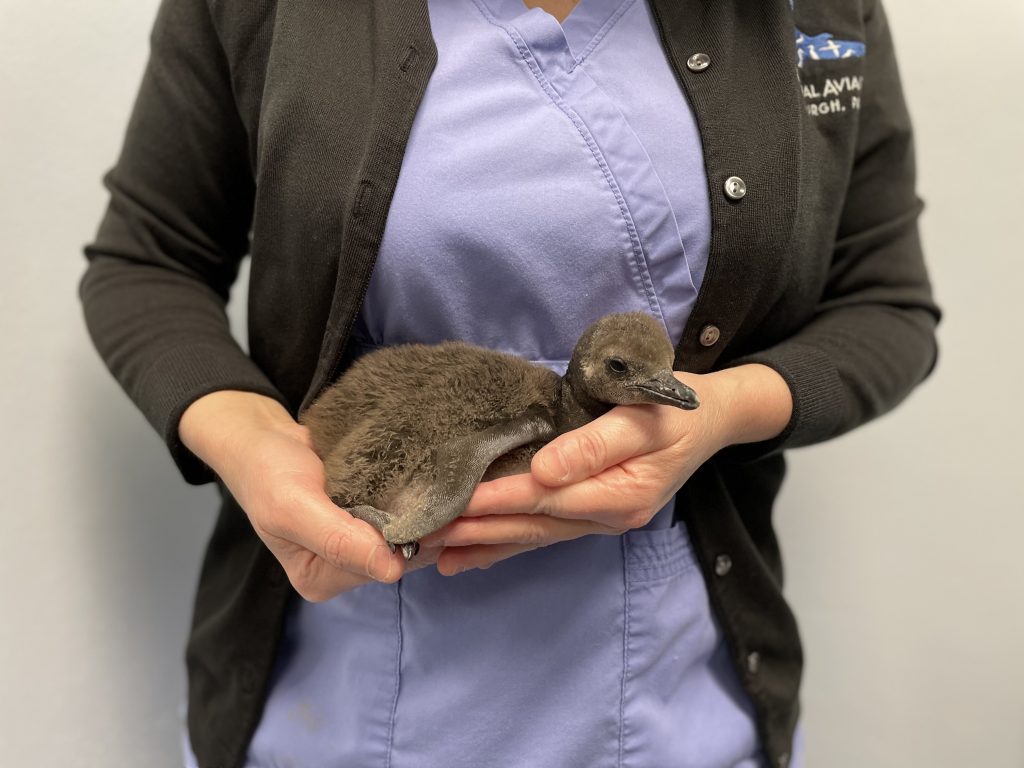 Read more about Buddy and Holly's new chick!
The National Aviary participates in the Species Survival Plan® for African Penguins, a collaborative effort among Association of Zoos and Aquariums accredited institutions to enhance conservation of the species and ensure the entire population of African Penguins remains genetically diverse and demographically stable for the long-term future. The National Aviary is also the leader of the Saving Animals From Extinction (SAFE) program for African Penguins. SAFE is a collaborative, international effort to identify and address conservation challenges faced by African Penguins across their range.
Donate Today