The National Aviary is Open Daily from 10 am – 5 pm except Tuesdays.
Please visit our calendar to learn about additional late nights and early closures.
General Admission Pricing
Children under 2: Free
Children (ages 2-12): $14.95
Guests ages 60+: $16.95
Adults: $17.95
Tickets should be reserved prior to your visit. Don't delay; tickets are selling fast, be sure to get yours in advance! Tickets will only be sold at the door depending on availability and capacity limits.
Reserve Tickets in Advance!
Add-On Fun!
Tickets for add-on opportunities may be purchased onsite at our Visitor Services Desk or online when buying your admission tickets.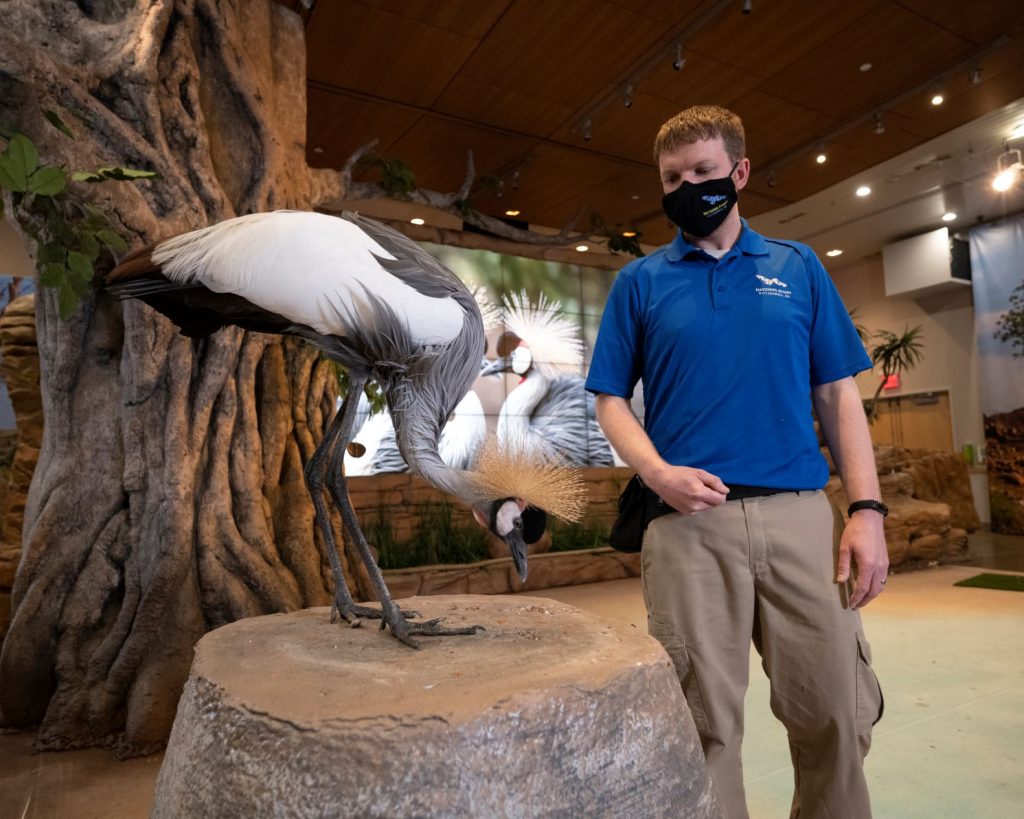 Immersive Bird Show, Presented by AAA Travel: We're excited for our new show! Details coming soon.
Rainbow Lorikeet Feeding: Visit this colorful habitat with a cup of sweet nectar—the inquisitive lorikeets will fly down to gently land on your outstretched arm to drink nectar.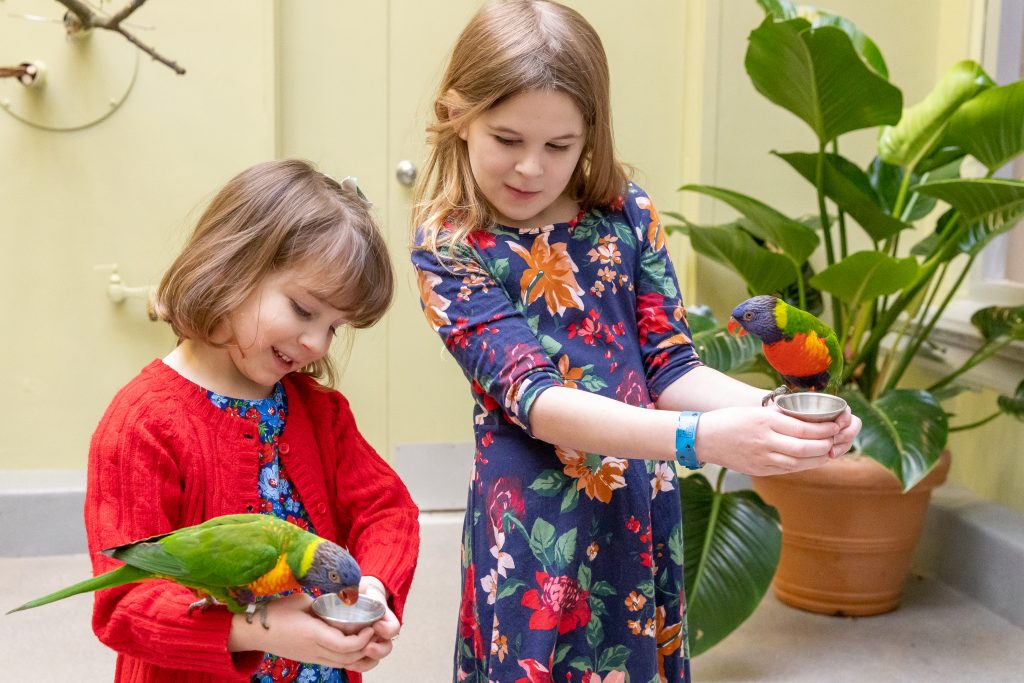 Price: $3 per person
Times: 10:30 am, 12:00 pm, 2:30 pm, 4:00 pm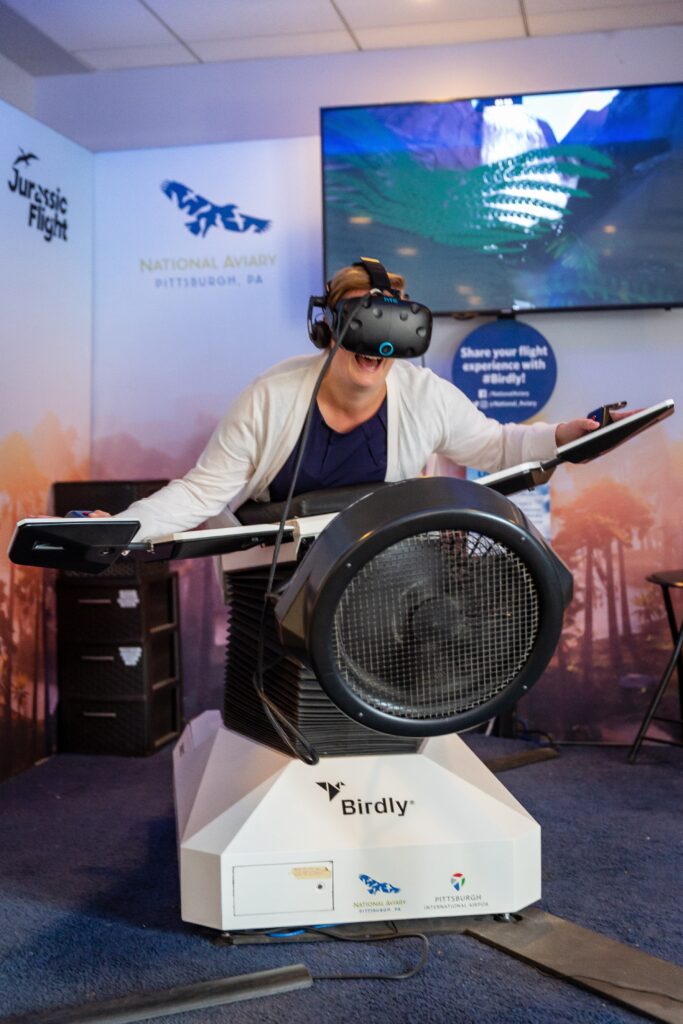 Price: $3 per person
Times: 10:00 am – 4:30 pm in 10-minute increments
Presented by:
Birdly is back! This full-body flight simulator uses virtual reality to let you fly. Soar like an Eagle over New York City or go back in time on a Jurassic Flight as a pterosaur!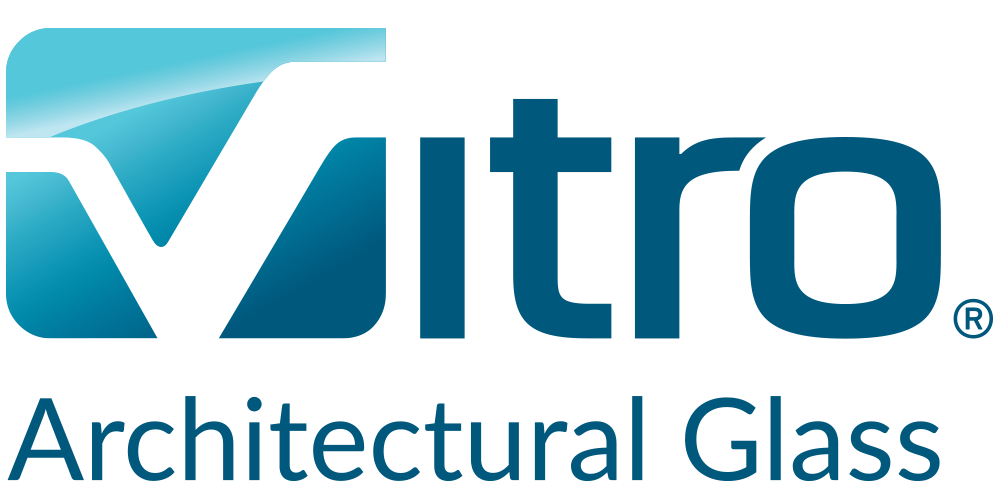 Please note:
Birdly's weight capacity is 395 lbs.
Riders must have a 46″ wingspan to safely fly.
Please avoid flight if you have a pacemaker, experience seizures, have limited mobility, or have any medical condition that could pose a risk to your health.
Become a member of the National Aviary and enjoy free admission, along with many other benefits! Members must still reserve tickets prior to visiting!
Become a Member
---
"The exhibits were interactive and up close, the staff was friendly and knowledgeable, and safety precautions were well-thought-out and enforced."

National Aviary Visitor
A note to our guests: To schedule your visit using group discounts, previously held free passes or vouchers, complimentary admission for Carnegie Mellon University or Carlow University students and partner organizations, or reciprocal admission for members of other zoos, aquariums, and gardens, please contact info@aviary.org.