Hold your next event in the versatile and elegant Garden Room
The Garden Room at the National Aviary is the perfect venue for corporate events and business meetings. A versatile and functional space, The Garden Room offers all of the amenities of a state-of-the-art venue while offering a stunning setting with a connection to nature that can be experienced year-round.
Your next event in The Garden Room will impress and entertain. Your guests will enjoy the beautiful views of the surrounding park and Lake Elizabeth, access to the historic Rose Garden, and a seamless connection to the National Aviary's immersive habitats via The Charity Randall Foundation Eagle Hall.
The Garden Room is equipped with innovative sustainability features and industry leading accessibility amenities, including a family restroom and adult changing table. You can feel good about hosting your event in The Garden Room: every rental supports the National Aviary's mission to inspire respect for nature through an appreciation of birds.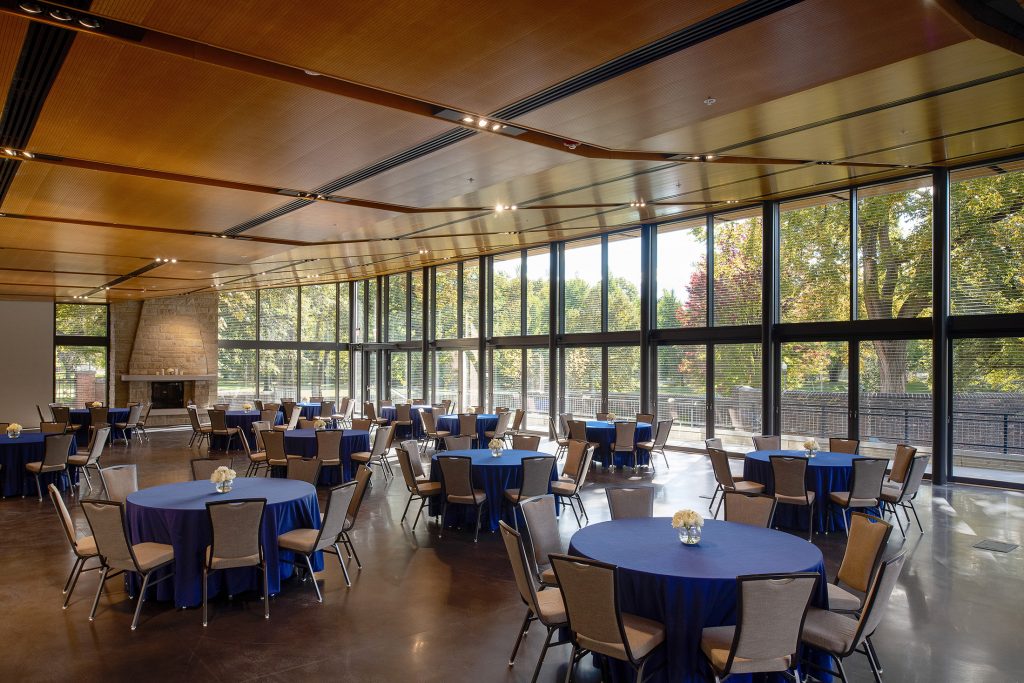 The Garden Room was designed to comfortably accommodate up to 200 guests, depending on safety guidelines set by the Centers for Disease Control and Prevention. Safety is always our top priority, and The Garden Room's ample space is ideal for gatherings while physical distancing protocols are in place. Our friendly team will help you to plan a memorable and beautiful event while observing safety protocols.
Enjoy a unique and customizable experience at the National Aviary with amenities such as:
A unique space available for daytime or evening events year-round
Opportunities to add special appearances by penguins, parrots, owls, and other birds of prey
Flexible and creative space tailored to fit your event, based on safety restrictions
A variety of tables, chairs, and other furnishings included in the rental price
Complimentary parking in our private lot
An experienced team of event professionals ready to make your special event perfect, including your event supervisor, animal trainer, maintenance services, security, and Atria's Specialty Catering, the exclusive caterer for the National Aviary.
For In
quiries And To Book Your
Corporate Event Today, Contact Our Events Team, at myevent@aviary.org, through our Contact Events Manager Form, or by calling 412-258-9436.
---