Award-winning Chef Josef Karst of Atria's Specialty Catering, the exclusive catering partner of the National Aviary, creates incredible culinary experiences for events from weddings to corporate meetings in The Garden Room. Known for his dedication to serving fresh, locally sourced food presented in a refreshing modern style, Chef Josef and the Catering and Banquet team at Atria's will work with you to craft the perfect menu. Dazzle your guests from hors d'oeuvres to champagne toast with delicious bites prepared right on-site in The Garden Room's state-of-the-art industrial kitchen.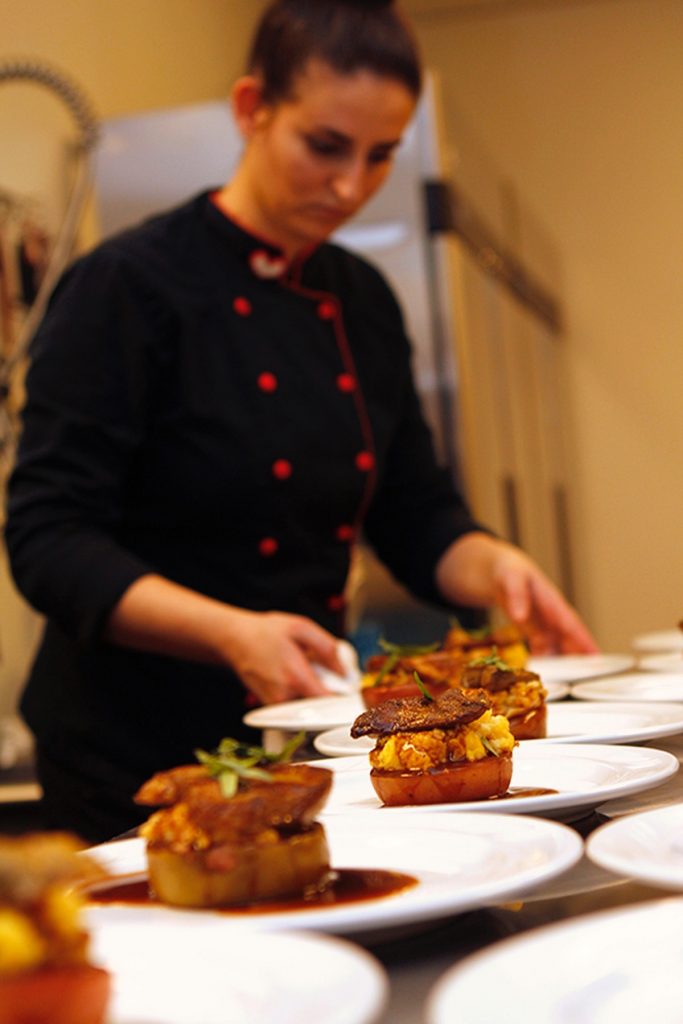 With more than 15 years of catering expertise, Atria's Specialty Catering at the National Aviary is committed to helping you create the perfect event.  Atria's Catering and Banquet team will assist you in creating the perfect menu, setting proper timelines, and working with your vendors and your vision to create a seamless and impressive event.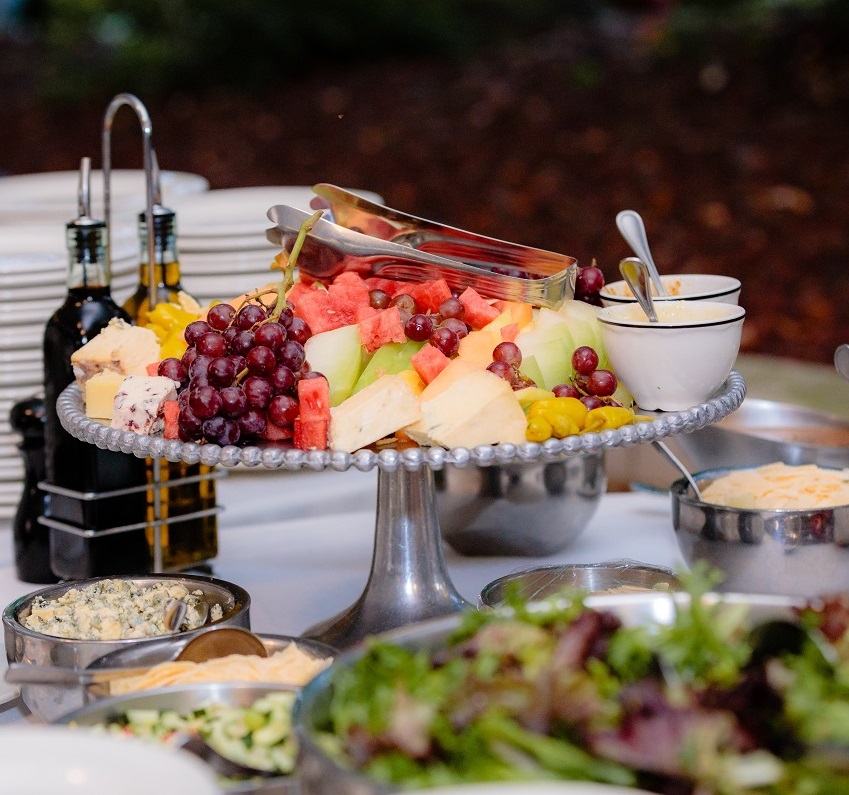 "The National Aviary is an absolutely fantastic venue for a wedding! Atria's is their exclusive caterer and the food was amazing! Everyone we talked to raved about it and I think it was some of the best food I've had at a wedding!"

–National Aviary Bride Jessica
We follow safety guidelines set by the Centers for Disease Control and Prevention and the Allegheny County Health Department. Safety is always our top priority, and The Garden Room's ample space is ideal for gatherings while physical distancing protocols are in place. Our friendly team will help you to plan a memorable and beautiful event while observing safety protocols. Learn more about our enhanced safety protocols here.
For Questions, Menus, And More Information, Please Contact Atria's At 412-779-6559 Or aviary@atrias.com