New African Penguin Chick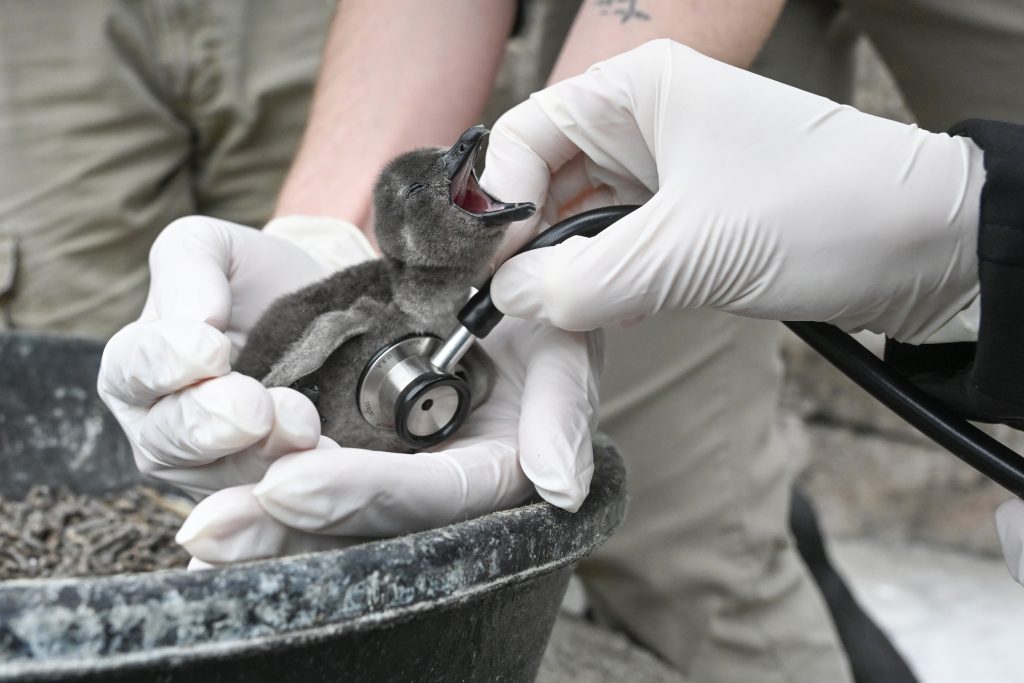 Welcome, little one! An endangered African Penguin hatched on September 28th at the National Aviary.
For African Penguins, whose populations in the wild are declining, every hatching is a symbol of hope for the future of the species. The chick is the biological offspring of first-time parents Patrick and her mate, Owen. Because of the critical importance of each and every hatching for this endangered species, the chick is being raised by Patrick and Owen's colony mates, Sidney and Bette. Sidney and Bette have fledged 10 chicks at the National Aviary and readily stepped in as "adoptive" parents. They are doing a fantastic job feeding, brooding, and caring for the chick, and Patrick and Owen continue to thrive in Penguin Point.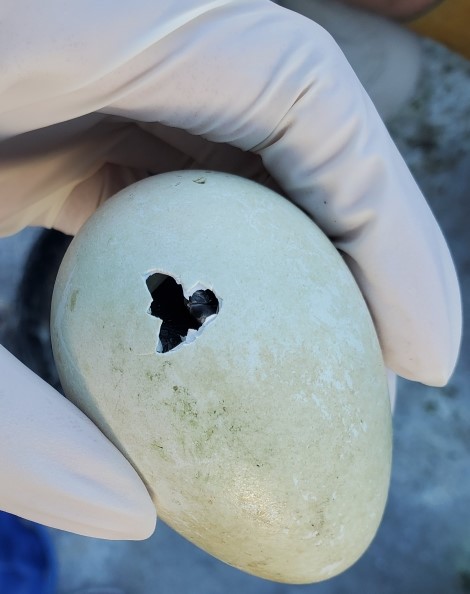 According to National Aviary Senior Aviculturist Chris Gaus, "each hatching is unique and we are always working to ensure chicks and parents are set up to thrive. This is particularly important in the very early days of chickhood, when chicks are fragile and require a high level of care." Sidney and Bette have so much experience raising chicks at the National Aviary and are well-suited to caring for this little one.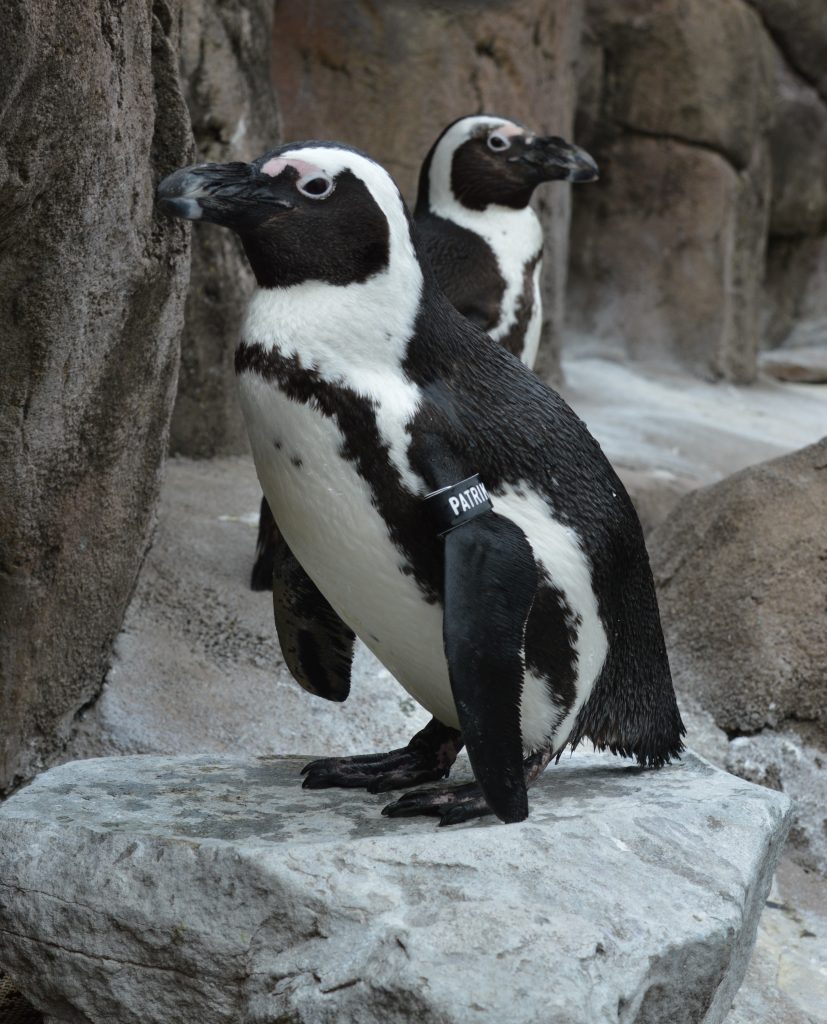 This chick's hatching is an important boost for African Penguins which are endangered in the wild. Donate today to help support the National Aviary's leadership role in their conservation efforts.
The chick is in a specially designed artificial nest burrow in Penguin Point and is being tended to around the clock by Sidney and Bette. In a few months when the chick has started growing its adult feathers, a DNA feather test will determine its sex. Guests may hear the chick vocalizing with its parents in the habitat, but it will likely not be visible for several weeks. The habitat has naturalistic elements of the South African coast—like heated rocky beaches, warm pools for diving and swimming, and cozy nest burrows—that encourage the natural behaviors of these social, curious birds. This hatching marks a hopeful moment for a species that is experiencing continuing population declines in the wild.
Nest burrows like those used by Sidney and Bette in Penguin Point have been deployed in South Africa and Namibia, where human disturbance at nesting sites has greatly affected penguins' breeding success. Human-caused pressures including the overharvesting of fish and disasters like oil spills have caused rapid declines, and today just over 1% of the wild African Penguin population remains, which numbered in the millions a century ago. The National Aviary is the leader of AZA SAFE: Saving Animals From Extinction for African Penguins and works with colleagues around the world to identify and address short-term and long-term challenges facing this endangered species.
Donate now!
---
Other ways to support the new African Penguin chick:
Symbolically adopt an African Penguin chick
Book a Penguin Encounter and meet an African Penguin up close and get the opportunity to feel their soft feathers
Visit the colony at Penguin Point for free for a year with a Traditional Membership