As a National Aviary Corporate Partner, you can show your company's investment in Pittsburgh, provide exciting employee benefits, entertain clients, and conduct business in a distinctive and unique setting. The Corporate Partner Program is an annual program that enables you to fulfill your corporate social responsibility, promote your brand, all while providing excellent employee or client perks.
Corporate Partners enjoy exclusive benefits and have the opportunity to engage their employees and their families, as well as executives and clients in an unforgettable setting: in the National Aviary's immersive habitats where birds fly freely around you!
As a Corporate Partner, you can send a clear message that your company is committed to the conservation of birds and animals around the world. Whether it is employee family days at the National Aviary, volunteer opportunities, or membership discounts, a Corporate Partnership can assist in team building and client cultivation for any business.
Partner with us today!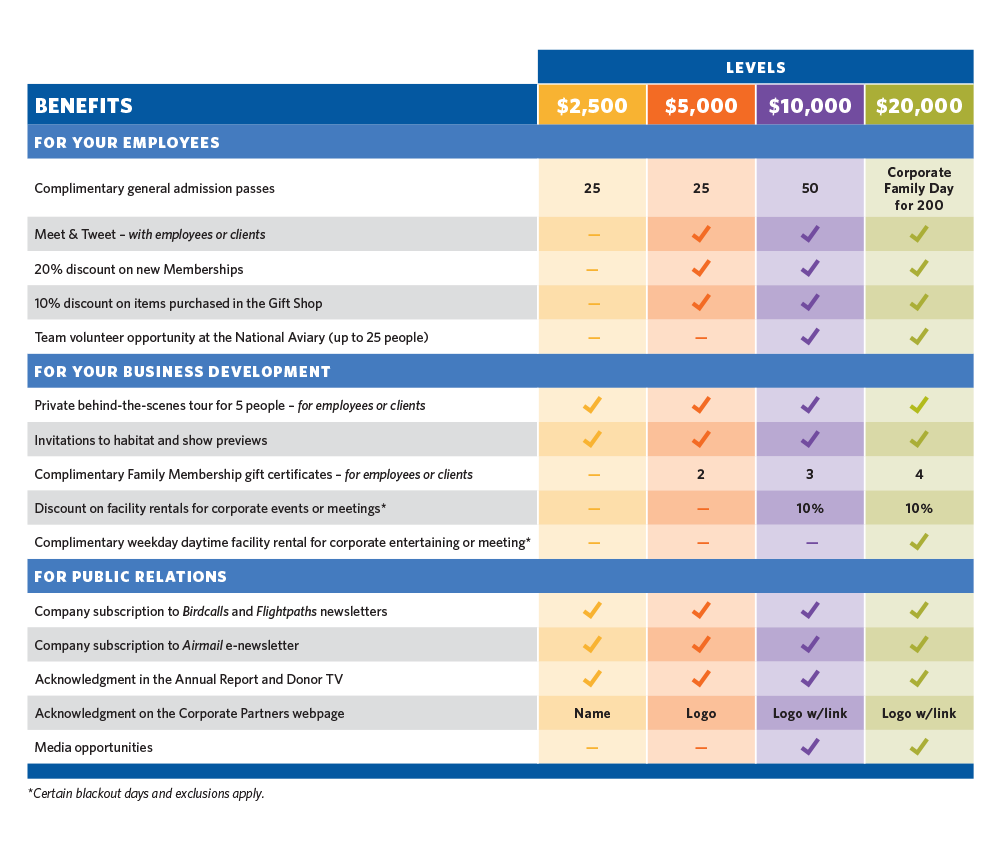 Make an immediate, positive impact on your employees and your community. For more information, contact elizabeth.zimmerman@aviary.org or call 412-232-7235.
Thank you to our Corporate Partner: