Shopping, Round Ups, and More
Donations from individuals and companies are so important to funding our critical mission. But, there are many ways other than a straight cash donation for you to support our uncompromised animal care, conservation education programs, and endangered bird breeding initiatives.
We understand that you have the power to affect our animals' lives and our mission in a variety of ways, and we are pleased to offer you several unique options that help save birds and protect their habitats.
Thank you for caring so deeply about the animals that call the National Aviary "home" and for supporting our conservation programs locally and abroad.
AmazonSmile
You shop. They give. Link your Amazon account with AmazonSmile and select National Aviary as your supporting charity. Same products, same prices, and no cost to you.  AmazonSmile will donate 0.5% of all eligible purchases to us when you shop. This link will take you directly to smile.amazon.com in support of the National Aviary.

Learn More
---
Chewy
Chewy is one of the most trusted and convenient online destinations for pet parents (and partners), anywhere. The deal – the National Aviary receives $15 for every new customer who makes their first purchase from Chewy using the link below. Plus, save 30% on your first Autoship Order! You can also go further and purchase items for our animals on our Chewy Wishlist.

Learn More
---
RoundUp App
Conveniently donate your small change and help us make a big difference. The RoundUp App is designed specifically for non-profits. It will automatically round up your debit or credit card purchases to the nearest dollar and then donate your spare change directly to the National Aviary each month. You have full control over the minimum and maximum amount donated. Help make a big impact with little effort.

Learn More
---
Ebay for Charity
Did you know items that benefit charity may sell faster? Donate 10% or more and your item will feature an attention-grabbing charity ribbon and may even be listed in the Charity Shop. Plus, you reduce your seller fees and enjoy tax savings.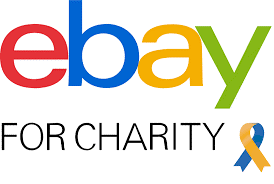 Learn More about selling
Feeding birds. Helping animals. Supporting conservation. Advancing breeding initiatives. We all have a favorite cause, and reasons that are near to our hearts. When you shop on eBay, you can support the National Aviary.
Learn more about buying
---
PA Zoo License plate
Proceeds from The PA Zoological Council Fund registration plate benefit the PA Zoological Council's six member zoos: The National Aviary, the Philadelphia Zoo, the Pittsburgh Zoo, the Erie Zoo, the Elmwood Park Zoo, and the Lehigh Valley Zoo.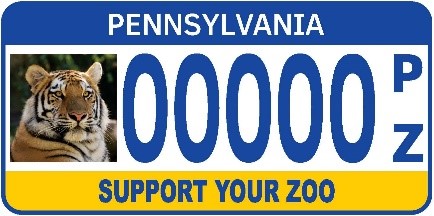 Learn More
---
CARS (Charitable Adult Rides & Services)
CARS is a nonprofit organization based in San Diego, CA that manages vehicle donation programs for the National Aviary and thousands of nonprofits in North America. Vehicle donations are a cost-effective source of revenue. The CARS program allows you to donate almost any vehicle to the National Aviary – cars, trucks, SUVs, boats, and even airplanes. They work with hundreds of tow companies for sale at auction. You'll get free pickup and a tax receipt, and the National Aviary gets the revenue. It's that easy!
More information coming soon.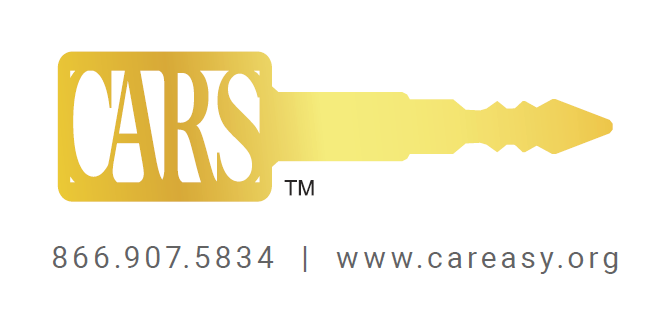 ---
United Way
United Way of Southwestern Pennsylvania's Contributor's Choice Charity
Contributor's Choice Code: 7196
During your company's United Way campaign, be a CHANGEMAKER through payroll deduction. Make your charitable gift to the National Aviary by specifying code #7196 on your pledge form.
A payroll pledge of just $10 can help feed our colony of endangered African Penguins!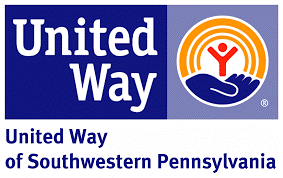 ---
Corporate Matching Gifts & Matching Gifts
Inquire within your employee portal, Finance, or HR Department
Companies of all sizes match donations their employees (or family members) make to nonprofits because it's an easy, structured way for them to support good work in their communities. Corporate Social Responsibility is an important factor in how the public perceives brands and companies these days. Corporate matching gift programs allow you to maximize the impact of your donation, but without having to reach back into your wallet to do so. Inquire with your company's finance or HR department to see if they might double your donation, or let us know and we can inquire on your behalf.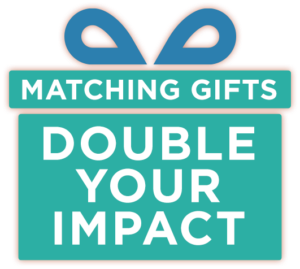 ---
In-Kind Donations
What are In-kind donations? An in-kind donation is a non-cash gift made to the National Aviary, including goods, services, time, and expertise. Individuals, corporations, and businesses can all make in-kind donations. We gladly accept habitat and animal care items if they are needed, but there may be items that we cannot accept. We cannot take donations of pet birds or injured birds. Please contact us first to check if we can accept an item.
Call 412-258-9433 or email philanthropy@aviary.org before donating.