Conservation in the Caribbean Hotspot of Diversity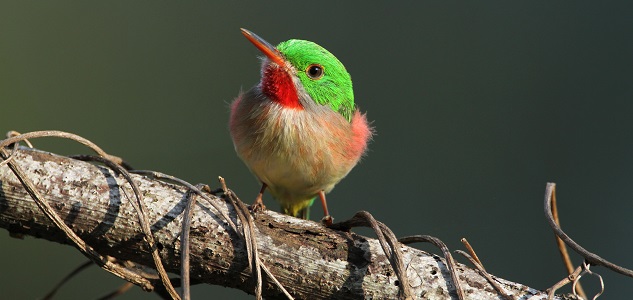 On Hispaniola, 32 endemic bird species occur which are found nowhere else in the world! The contribution of Haiti and the Dominican Republic to global biodiversity has earned Hispaniola the highest ranking of biological importance in a worldwide assessment of bird protection priorities. But, habitats vital to the survival of many endemic and migratory bird species are lost at an alarming rate. Recent estimates place forest loss at greater than 90% in the last 30 years in the Dominican Republic, while in Haiti forest loss is nearly complete.
The National Aviary is currently working with partners to further conservation on Hispaniola through a suite of research, applied conservation, and capacity-building activities, and by providing opportunities and support for community-based conservation organizations. Our partners include the Grupo Acción Ecológica, Grupo Jaragua, BirdsCaribbean, and Santo Domingo's National Museum of Natural History.
We work across the island, but considerable attention is paid to the Dominican Republic's Bahoruco-Enriquillo-Jaragua International Biosphere Reserve, and the Sierra de Bahoruco, which has been recognized as the highest priority park for avian conservation on Hispaniola. The area is critical for protection efforts because of its biological importance and the diversity of habitats available. However, the increasingly serious encroachment of agricultural and other human activities on the park have put it at serious risk and garnered international attention.
Research on Hispaniola
Applied Conservation on Hispaniola
Education & Capacity Building on Hispaniola