Have You Ever Wanted to Meet an African Penguin?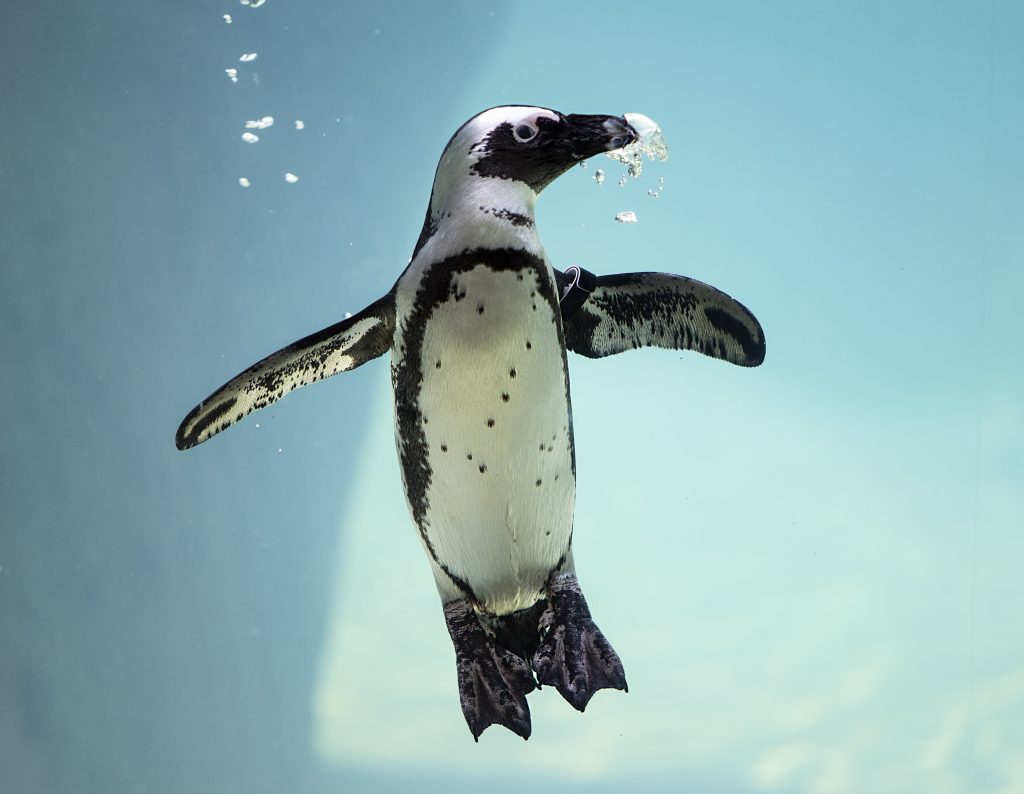 Available to Visitors: $44.00 per person
Member Price: $39.60
Includes General Admission
Ages 6+
Offered twice daily at 11:30 am and 3:00 pm
Immersive Experience
Sit in a semi-circle (appropriately distanced from those not in your party) and watch as an African Penguin waddles up to you! Get the chance to touch and feel the penguin's waterproof back feathers.
Meet one of the National Aviary's penguin experts and hear cool stories about these tuxedoed birds, from how much of their favorite fish they can eat to colony stories at Penguin Point.
Don't forget to have your family member or friend snap a photo of your personal experience; or grab a selfie!
Ask questions! Our animal care experts are happy to share information about penguins in the wild, as well as answer questions about the individual birds at the National Aviary and their distinct personalities.
Book Penguin Encounter!
---
Additional Information
This one-of-a-kind experience is designed for those 6 years and older. Children 15 and under must be accompanied by a paying adult over 18 years of age. For younger kids, try our Junior Penguin Encounter.
Advance registration guarantees your experience. Same-day registration based on program availability and cannot be guaranteed.
At the National Aviary, we give our animals the choice to participate in interactive experiences with caring guests, like you! If our Animal Ambassador needs a day of rest, we will contact you to reschedule your encounter, as the comfort and safety of our animals and our guests is always our top priority. Thank you for understanding.
Email info@aviary.org or call 412-258-9445 for more information or with questions.