Feed Rainbow Lorikeets!
Head to Canary's Call Presented by Dollar Bank where you can meet a flock of these friendly birds. Visit this colorful habitat with a cup of sweet nectar—the inquisitive lorikeets will fly down to gently land on your outstretched arm to drink nectar.
Price: $3 per person
Times: 10:30 am & 10:45 am, 12:00 pm & 12:15 pm, 2:30 pm & 2:45 pm, 4:00 pm & 4:15 pm
Reserve Tickets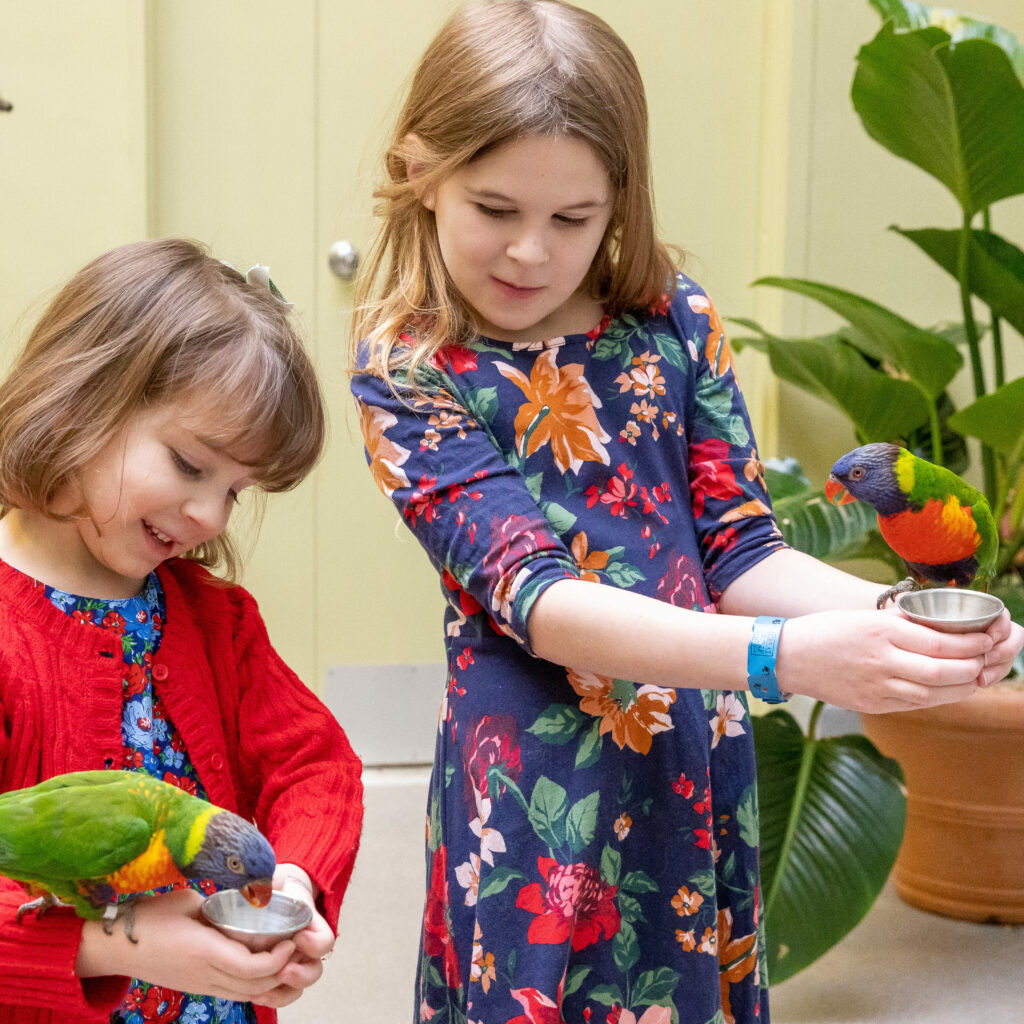 Tickets are available for purchase at aviary.org and at the Visitor Services Desk.
Sign up for a National Aviary Traditional Member to receive 10% off Animal Encounters, free admission, and more perks!