Kodiak the Steller's Sea Eagle™
We have had the privilege of caring for Kodiak, or Kody, the Steller's Sea Eagle, at the National Aviary for 15 years. In that time, Kody has thrived thanks to the individualized care we provide for him. When Kody got out of his habitat this past September, our team immediately launched an exhaustive recovery effort over the next 9 days, closing the Aviary and doing everything in our power to get a beloved bird home safely—including camping out overnight to monitor his roost where he slept.
We were relieved and elated when, thanks to the tips reported by our community and our team's dedication, our animal care experts were able to safely bring Kodiak back home to the National Aviary on October 3. His safe return was our priority. It is thanks to the care Kody receives here that he remained in good health while he was away from the National Aviary. Now that he is home, he's back to enjoying nutritious meals of meat and fish, bathing in his pool, and receiving the best possible care. His habitat is being renovated over while Kody relaxes in a behind-the-scenes space. Like every bird at the National Aviary, our team will work hard to ensure Kody can continue to thrive and live a healthy and active life.
The support of our community, and their generosity and kindness, helped to keep our team going through this incredibly stressful time. It is a privilege to care for birds like Kody, and to give them the highest quality care possible. We do this for each and every animal at the National Aviary, all 500 of them. Their wellbeing is our top priority, and we are so grateful for the support of our caring community.
Thank You!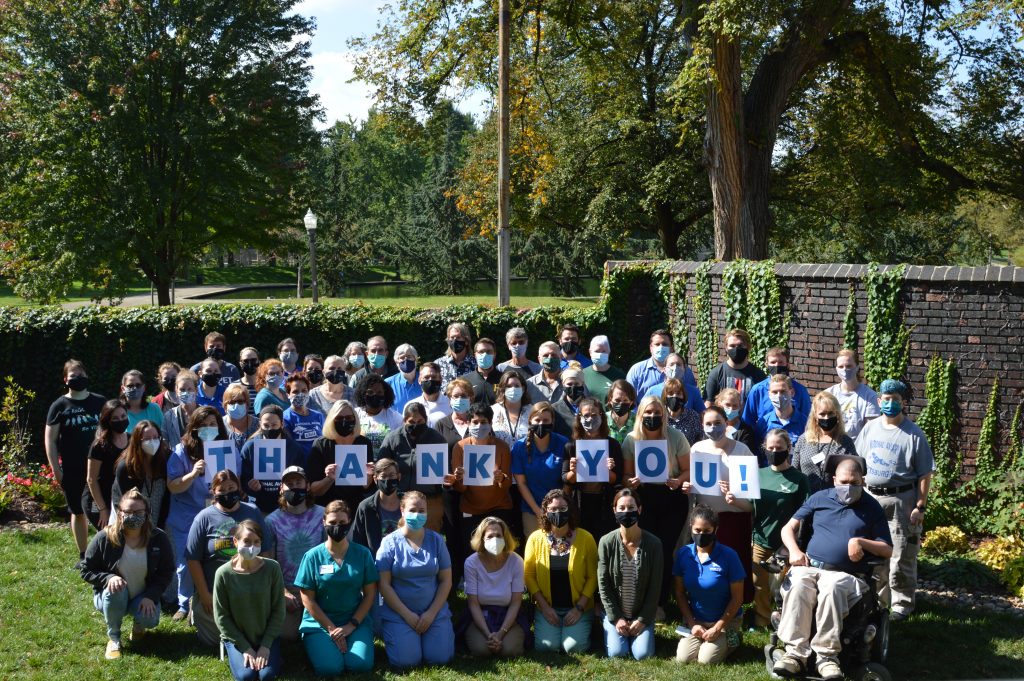 We at the National Aviary want to share our deep gratitude to our community. Your sightings of Kody helped us bring him back home safe and sound. Thank you to all who called in with tips, welcomed our staff to your neighborhoods as we searched, and sent well wishes. Kodiak continues to do well in his temporary habitat behind the scenes at the National Aviary and is in excellent health. He seems relaxed, and is enjoying fresh meat and fish and getting lots of rest. Thank you!
Photo taken by National Aviary staff member Kristen!