Kodiak the Steller's Sea Eagle™
Thank You!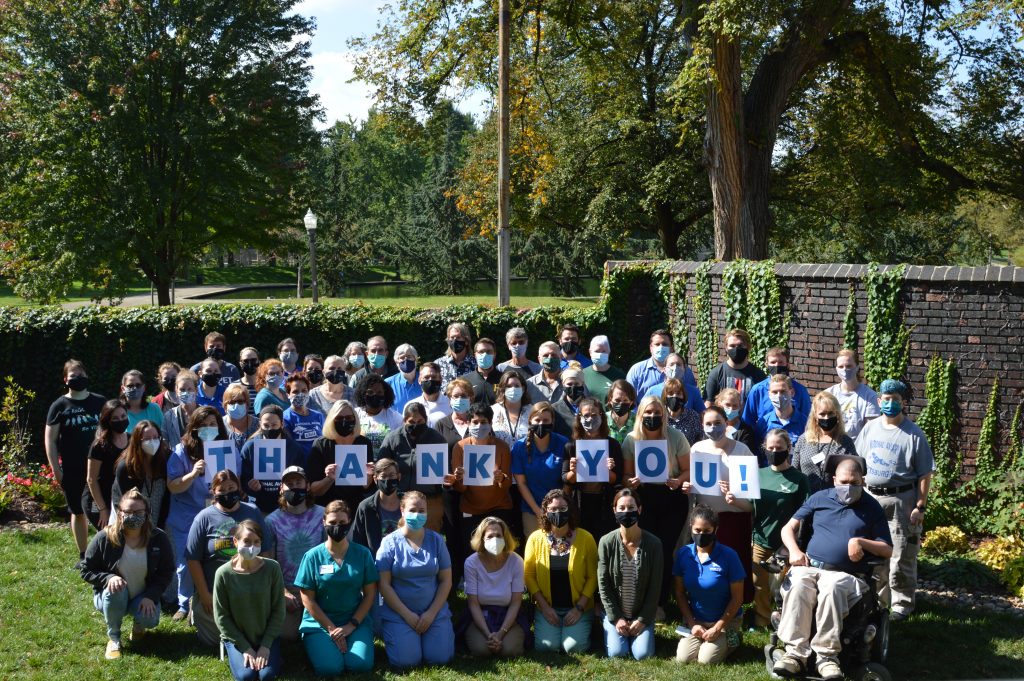 We at the National Aviary want to share our deep gratitude to our community. Your sightings of Kody helped us bring him back home safe and sound, and your support and generosity kept our team going during this very stressful time. Thank you to all who called in with tips, welcomed our staff to your neighborhoods as we searched, and sent well wishes. Kodiak continues to do well in his temporary habitat behind the scenes at the National Aviary and is in excellent health. He seems relaxed, and is enjoying fresh meat and fish and getting lots of rest. Thank you!
Photo taken by National Aviary staff member Kristen!
Update: 8:15pm Sunday, October 3
Kodiak the Steller's Sea Eagle™ is home safe. The National Aviary has worked tirelessly to get Kody home safely after he got out of his habitat on September 25. The afternoon of October 3, the Aviary's team of animal care experts spotted Kody at a residence in Pine Township. Kody had been spotted earlier that day nearby, and thanks to the overwhelming support and helpful sightings of community members, and the commitment of the Aviary team, they were able to locate the bird and bring Kody back home safely. Using professional falconry techniques and equipment, the National Aviary's team was able to safely retrieve Kody and bring him back home to the Aviary. Upon an initial veterinary exam, Kody appears to be in excellent health and body condition. He is currently resting in a behind the scenes area of the National Aviary and enjoying healthy meals of fresh meat. The entire team at the National Aviary is extremely relieved to have Kody back, and would like to share our gratitude to the community of supporters who helped in these efforts.  
---
On Saturday, September 25, a Steller's Sea Eagle who lives at the National Aviary named Kodiak, or Kody, got out of his habitat. Teams of animal care experts have been actively working to find him and bring him home. Thanks to the support of community members who have called to alert us to his location, the National Aviary has had several Kody sightings since then. Thank you for calling and for caring about Kody.
If you see Kody, call the National Aviary at 412-323-7235 right away!
Additionally:
Do not approach him, as anyone unfamiliar is likely to cause him to fly away.
Please maintain your position, do not open doors or windows in an attempt to get a closer look, and do not make noise or sudden movements.
When our team arrives, please provide space for them to work to get Kody home.
We are extremely grateful for the cooperation and support of the community during this stressful time, and we are responding to all Kody sightings.
As a reminder, Kody is a large brown bird with a yellow beak, white tail, and white feathers on top of his wings. He is larger than a bald eagle, with about a 6 foot wingspan.
You can follow us on Facebook, Instagram, and Twitter for the latest information. We are eager to get Kody home, and recognize that this may take time. Our team is doing everything we can for his safe recovery.
If you see Kody, call the National Aviary at 412-323-7235 right away!