Watch Birds Soar, Swoop, and Glide on SkyDeck!
See superhero birds from all over the world during SkyDeck, a live rooftop show, Presented by the Pittsburgh International Airport. Lightning-fast Lanner Falcons swoop overhead, demonstrating their agility and impressive speed, while sleek Black Kites soar through the sky, and Hooded Vultures, a Critically Endangered species found in Africa, take flight from the rooftop and glide on air currents.
Price: $5
Times: 12 pm & 3 pm
Reserve Tickets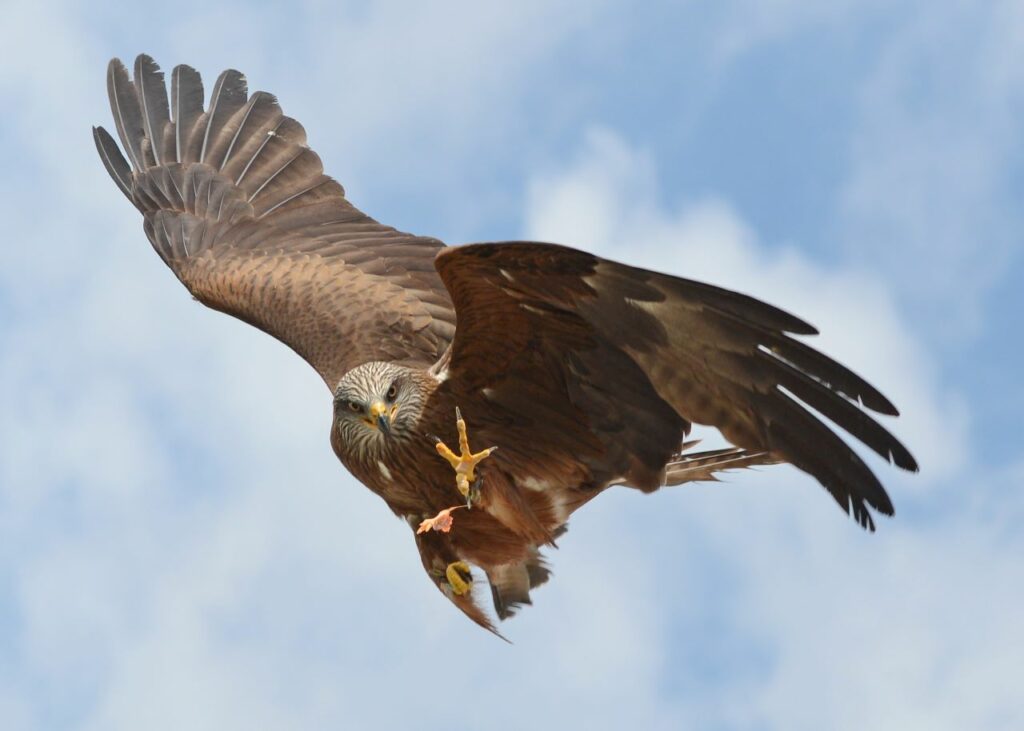 This free-flight bird show will take you on an adventure, while exciting birds soar over Allegheny Commons Park! Learn how to be a champion of conservation, too!
Tickets are available for purchase at aviary.org and our Visitor Services Desk.
Shows on SkyDeck are weather dependent.
---
Thank you to our sponsor:

Sign up for a National Aviary Traditional Member to receive 10% off Animal Encounters, free admission, and more perks!