Hike, Bike, Explore, and Support the National Aviary Hike-A-Thon Presented by UPMC Health Plan
Hike, Bike, Explore, and Support the National Aviary Hike-A-Thon Presented by UPMC Health Plan
New virtual initiative invites hikers, bikers, and explorers to connect with nature wherever they are while they raise funds to support the National Aviary.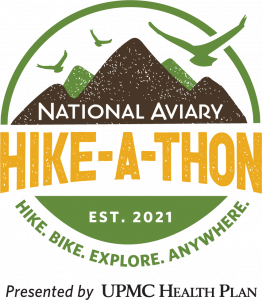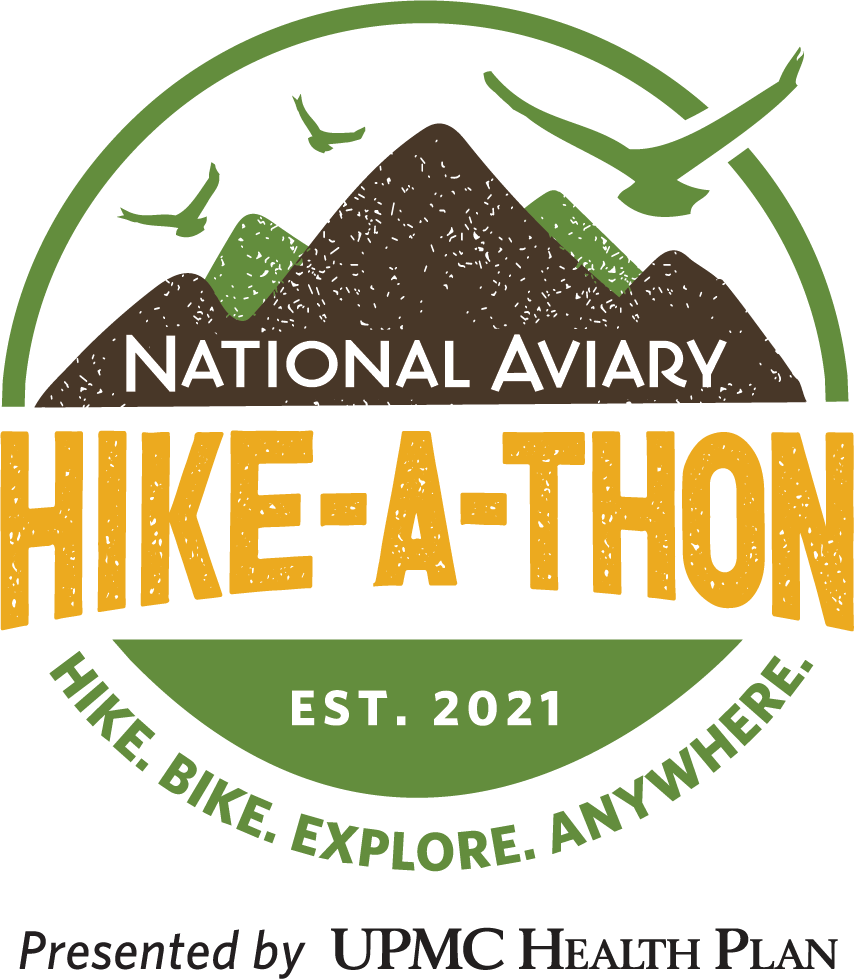 The National Aviary today announced the inaugural National Aviary Hike-A-Thon Presented by UPMC Health Plan. Registration is now open for the event, which runs throughout the month of September. Participants can hike, bike, and explore wherever they are, anywhere in the world, then log their efforts and share with friends and family to raise funds in support of the National Aviary's mission. This exciting new virtual fundraiser helps participants stay active and connect with nature in whatever way suits them best. Registration can be completed at aviary.org/hike-a-thon.
Joining the National Aviary Hike-A-Thon is easy and fun! Outdoor enthusiasts—from hikers to walkers and birdwatchers to bikers—can participate throughout the entire month of September. Registration is made simple and fast on the National Aviary's website or by visiting the National Aviary to register in person. A registration fee of $35 supports the National Aviary, and provides participants with an exclusive National Aviary Hike-A-Thon t-shirt and a packet of goodies. A free registration option, which does not include a t-shirt or packet, is also available.
Once registered, hikers can create a personal fundraising page to share with their networks and encourage friends and family to support them with donations to the National Aviary. Participants can also opt to create their own team to generate excitement and friendly competition. Throughout the month of September, hikers and bikers can stay connected to the National Aviary and share their progress by logging their miles using a web-based platform that allows users to track their activity when hiking, biking, and engaging in other outdoor pursuits. Printable logs are also available to track activity. With each mile logged, participants will be entered to win exclusive prizes.
The financial effects of the COVID-19 pandemic on the National Aviary have been profound, and capacity limitations continue to limit revenue. Despite these challenges, the National Aviary is committed to providing high-quality, uncompromising care for its flock of more than 500 birds and mammals. Funds raised from the National Aviary Hike-A-Thon support the ongoing costs associated with caring for animals and the National Aviary's international conservation work.
UPMC Health Plan is the presenting sponsor for the National Aviary Hike-A-Thon.