Welcome, Andean Condor Chick!
The National Aviary welcomes a new female Andean Condor to our flock!
Introducing Marijo!
The Andean Condor chick who hatched on June 7 is doing well and growing quickly, and now this special chick has a name: Marijo! Three generous friends of the National Aviary, Rich Caruso and John and Marianne DiDonato, chose her name, which is pronounced "Mary Jo." Their gift supports our efforts to help Andean Condors rebound. You can read more about our work in Ecuador, where this species is Critically Endangered.
In an exciting turn of events, Marijo fledged the nest on the same day as her official naming, taking her first steps out of the nest cave where she has been staying with her mother, Lianni. Marijo may continue to spend a majority of her time in the nest cave as she acclimates, but you may catch a glimpse of this adorable new arrival on your next National Aviary visit.
This chick's hatching is an important step for the declining South American species. This adorable little one is cozy in her Condor Court nest cave with Lianni, her very attentive mother. As the chick grows you may catch a glimpse of this sweet new arrival, or even hear her, on your next National Aviary visit.
There are many ways you can support this exciting new addition, and the National Aviary's work to save birds and protect their habitats:
Visit the National Aviary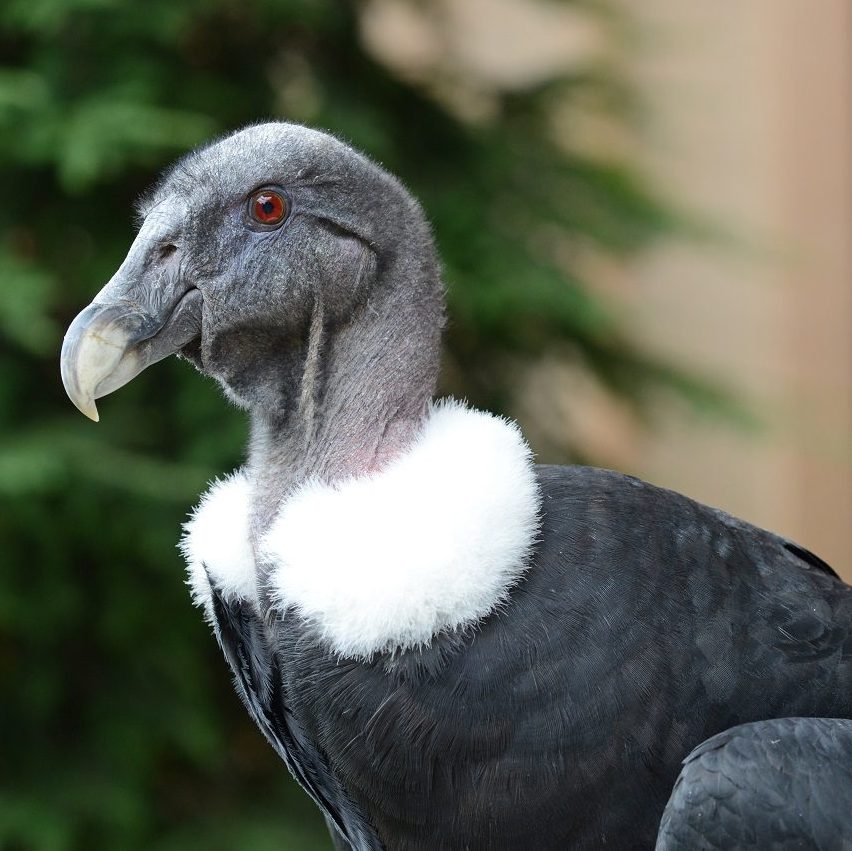 Venture out to Condor Court and see these impressive birds! The chick is currently nestled in her nest cave as she continues to grow; stay tuned for updates on when you'll get the chance to see the new chick. Become a National Aviary Traditional Member and visit for FREE for a year to watch as she grows!
Condor Court Paver
Purchase a Condor Court Paver for all to see in Condor Court – new walkway is coming soon! Celebrate an important birthday, anniversary, or loved one with a personalized message. Add on a symbol, like a heart, graduation cap, wedding bells, and more.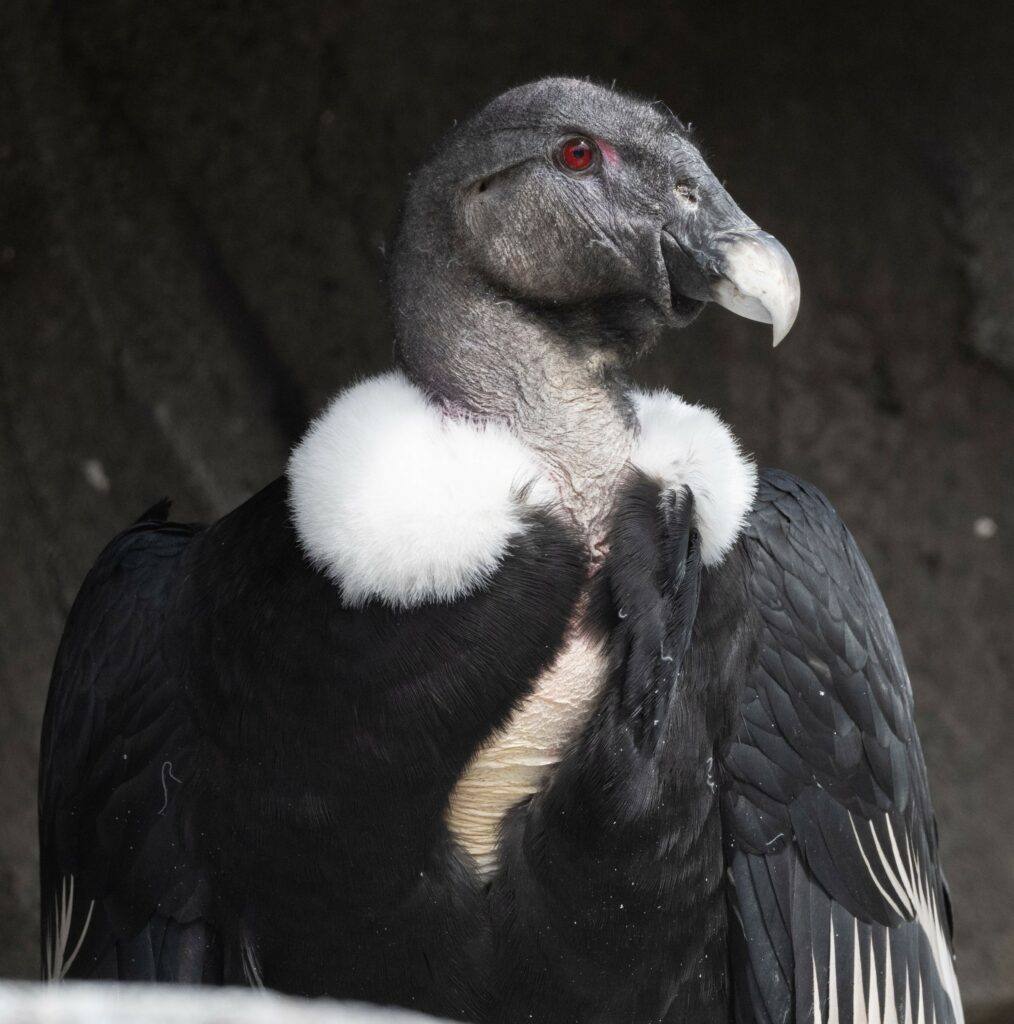 Symbolically Adopt-A-Bird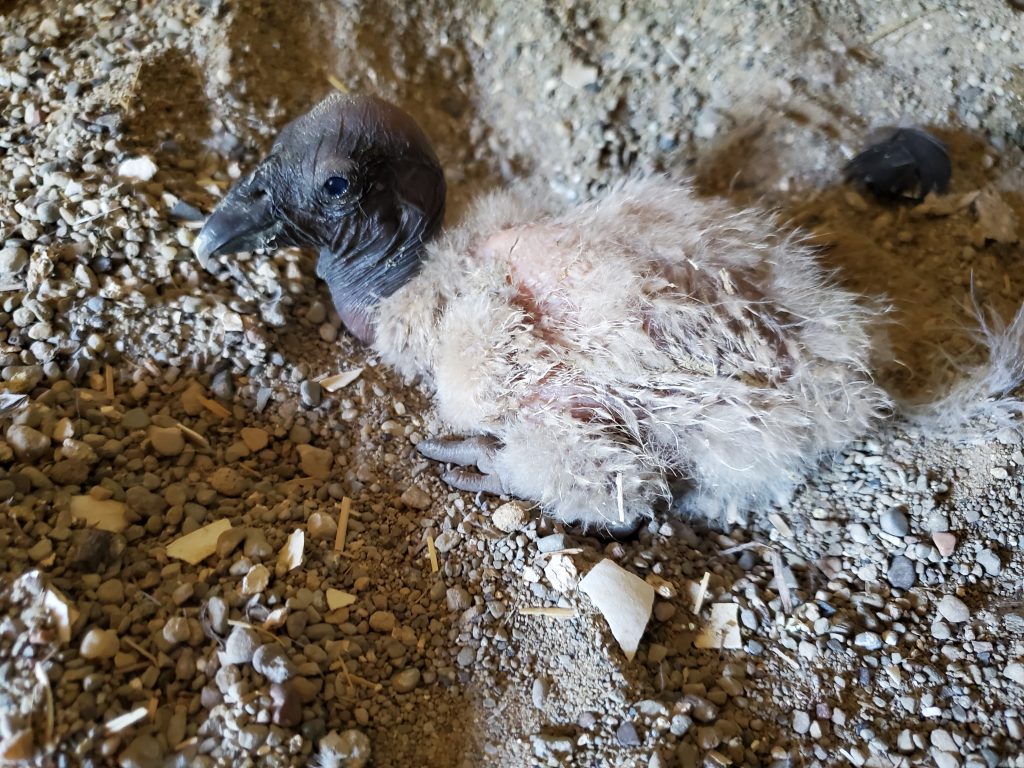 Commemorate this special occasion by symbolically adopting the new chick! When you do, you'll receive a personalized letter, an adoption certificate, a photograph, and a tote bag with the chick's picture on it! Digital and print options available.
Help support this chick's care as well as our Andean Condor conservation efforts:
Donate