Find great, local and handmade products you can purchase at the National Aviary or online! Plus, you can feel good about your spending because your purchases support the National Aviary's work to save birds and protect their habitats.
Contact-less curbside pickup is available daily before 5 pm! Need a gift right now for a friend, family member, or even for yourself? Shop virtual gifts that can be exchanged from a distance!
Need a present you can wrap right away? Look no further than the National Aviary's online shop, stocked with nature-inspired toys and games, books and field guides for bird lovers, and collectable items for the home. Choose shipping or free, contact-less curbside pickup!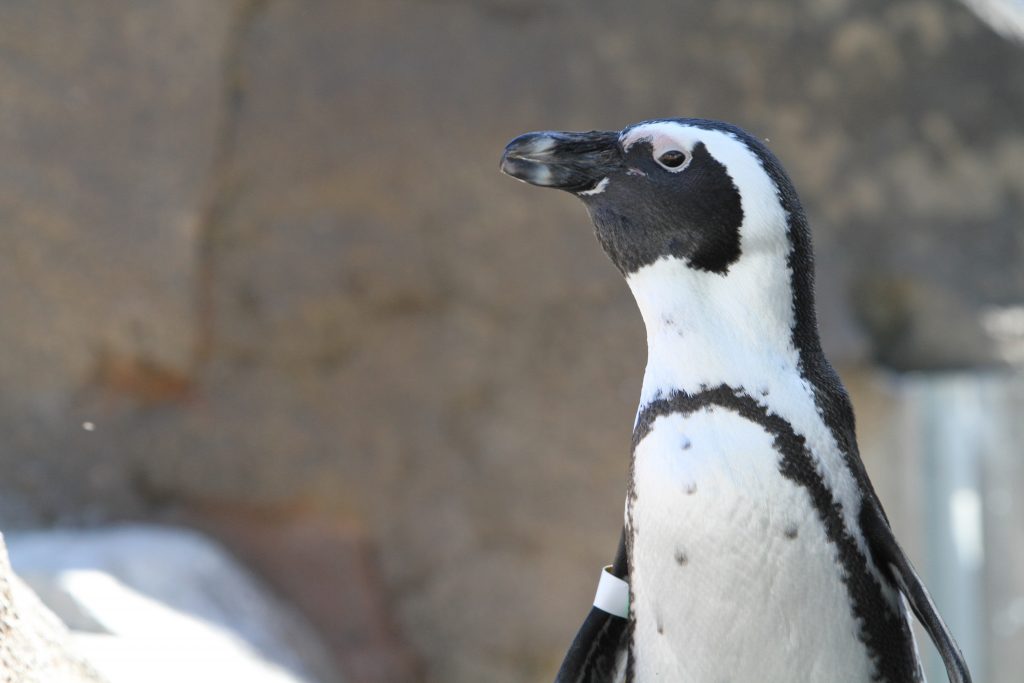 Make your gift for Dad and soon-to-be or recent Grad go twice as far when you donate to our Spring Appeal: Saving Penguins. Through the generosity of an anonymous donor, every donation will be matched, dollar-for-dollar, up to $15,000! Click here to learn more.
Check out a few of our gift shop favorites:
Gifts For Grads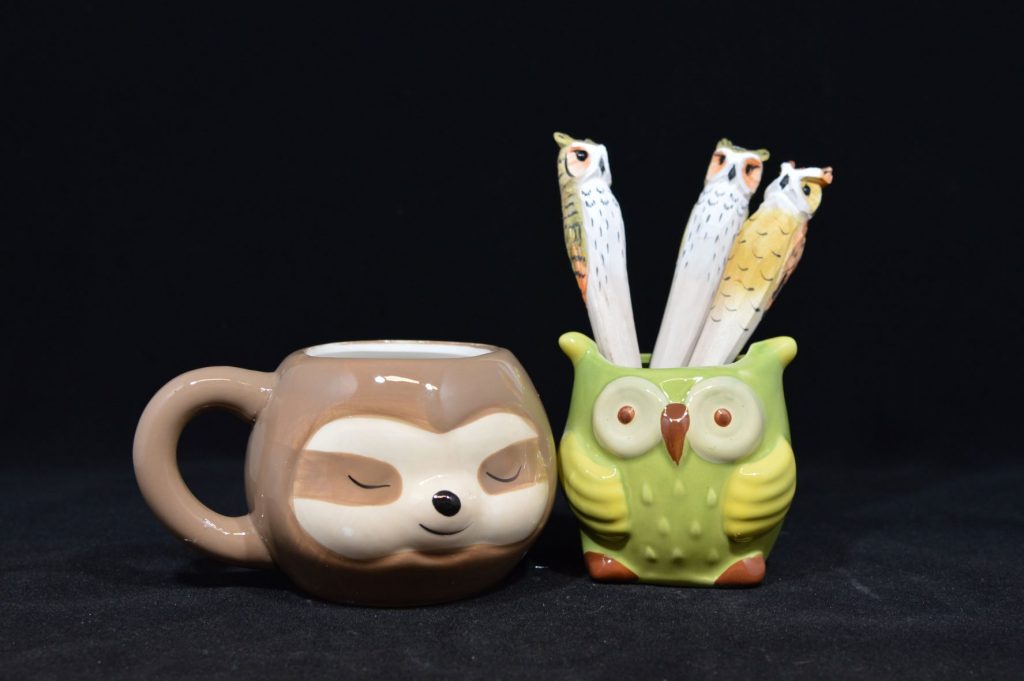 Prepare your Grad for their next milestone with some of the essentials. Get them their new favorite sloth-themed mug for those early morning meetings or classes! Help keep them organized with an owl-themed penholder and matching owl-themed pens!
Gifts for Moms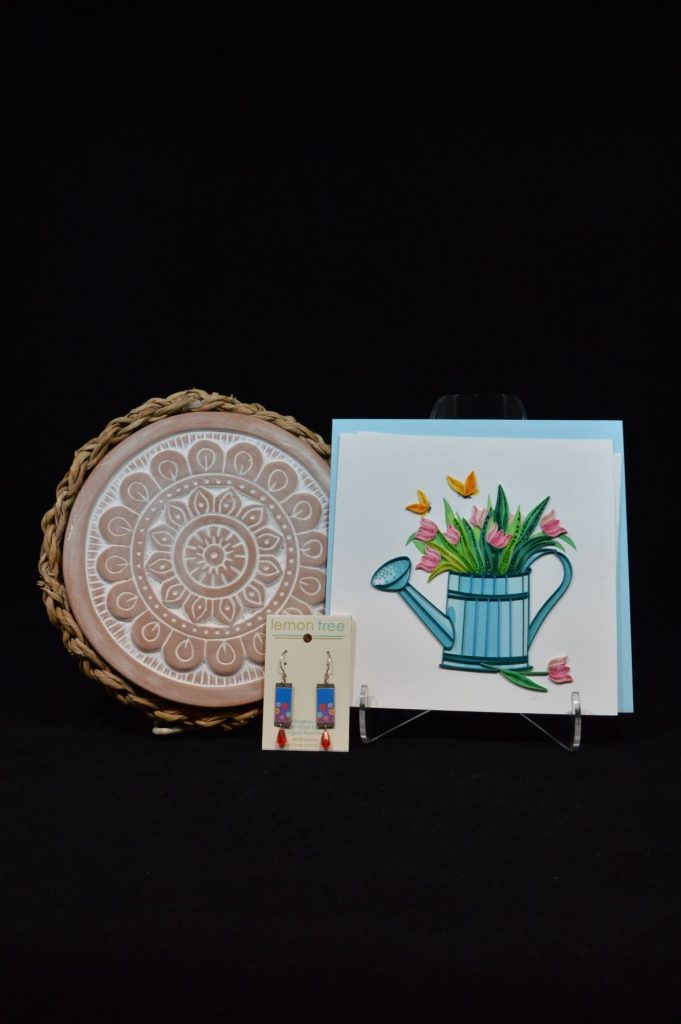 Send Mom a card with a loving message this Mother's Day. Maker her one of her favorite meals and keep it warm with this bread warmer. Add a colorful new piece of jewelry to her collection with these floral-themed earrings!
Gifts for Dads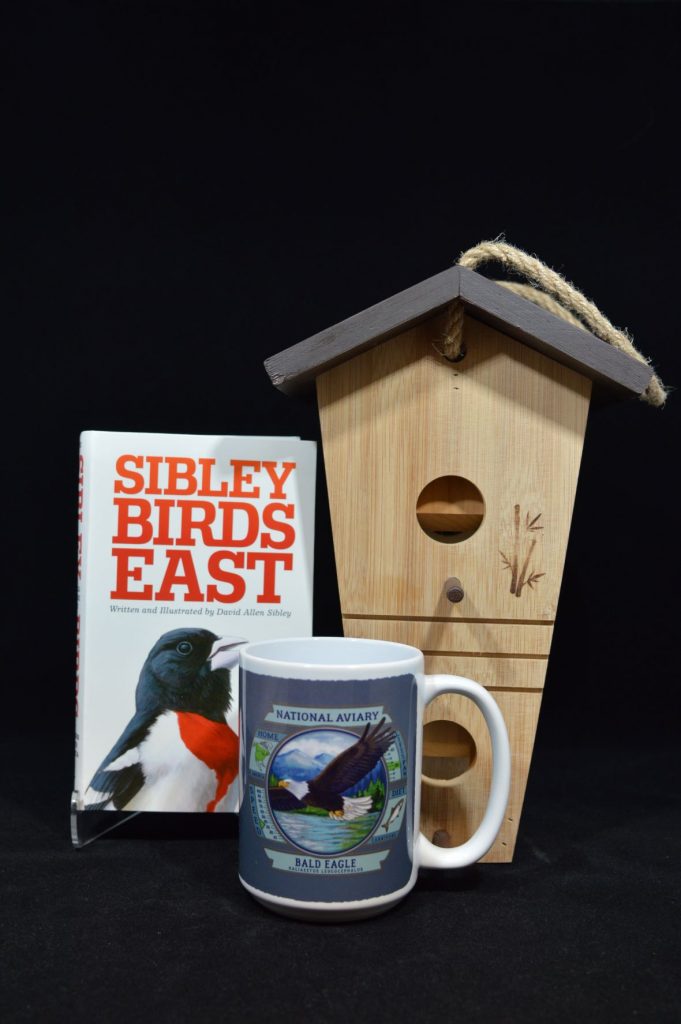 Bring Dad his favorite cup of coffee as you hang outside this Father's Day to watch and identify the birds visiting his new birdhouse, using Sibley Birds East handbook!
Gifts to Commemorate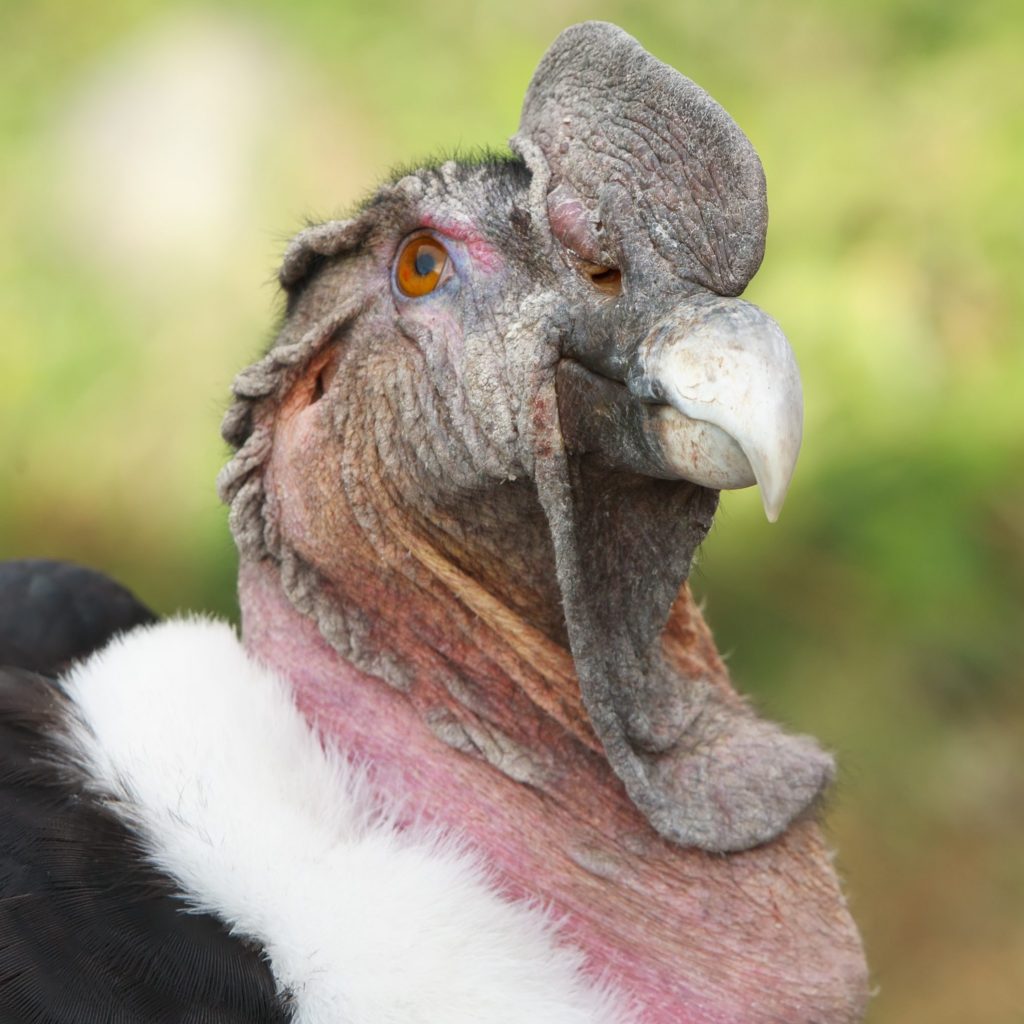 "Pittsburgh is Pretty Chill"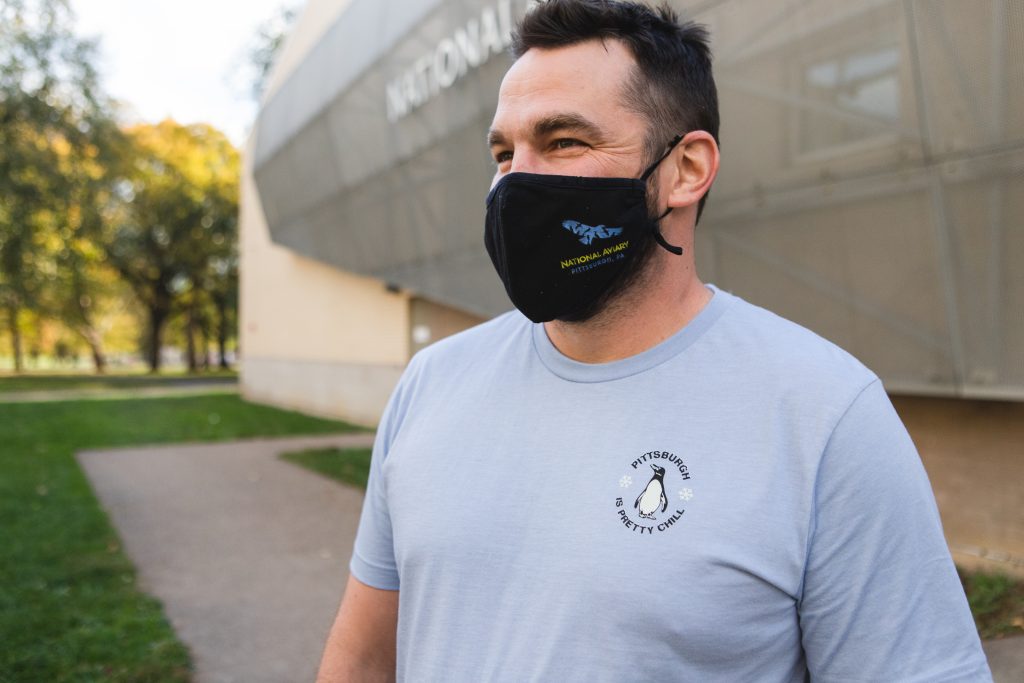 The National Aviary collaborated with Steel City on "Pittsburgh is Pretty Chill," a new shirt design that highlights African Penguins, an endangered species. Proceeds from each t-shirt help supports the National Aviary and our work to save birds and protect their habitats.
Shop for Virtual Gifts
Need a thoughtful gift that can be exchanged from a distance? We've got you covered with instantly gift-able options!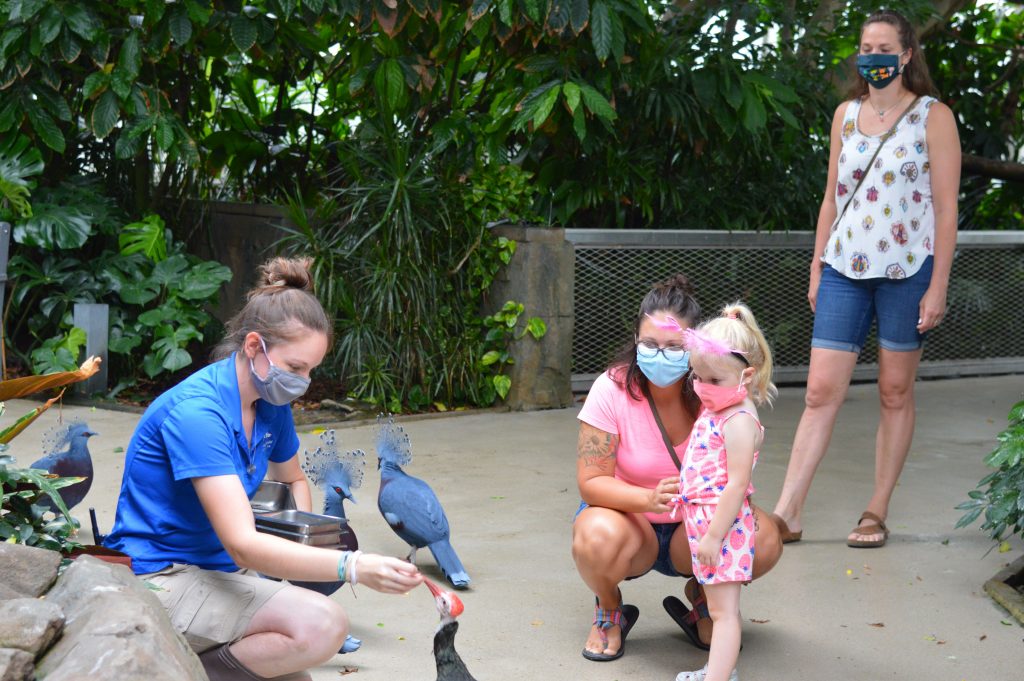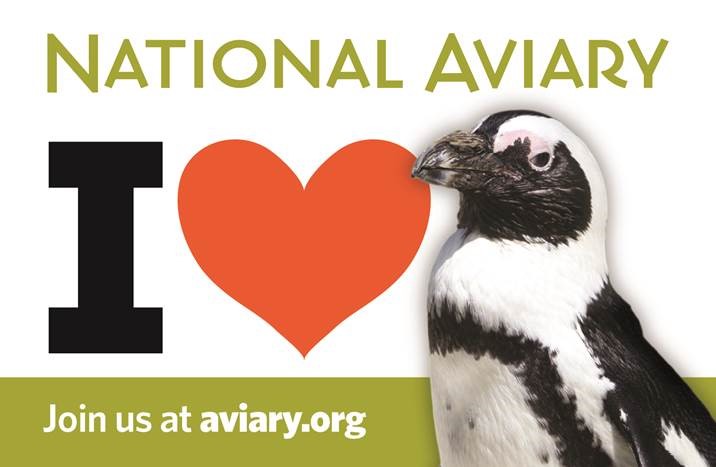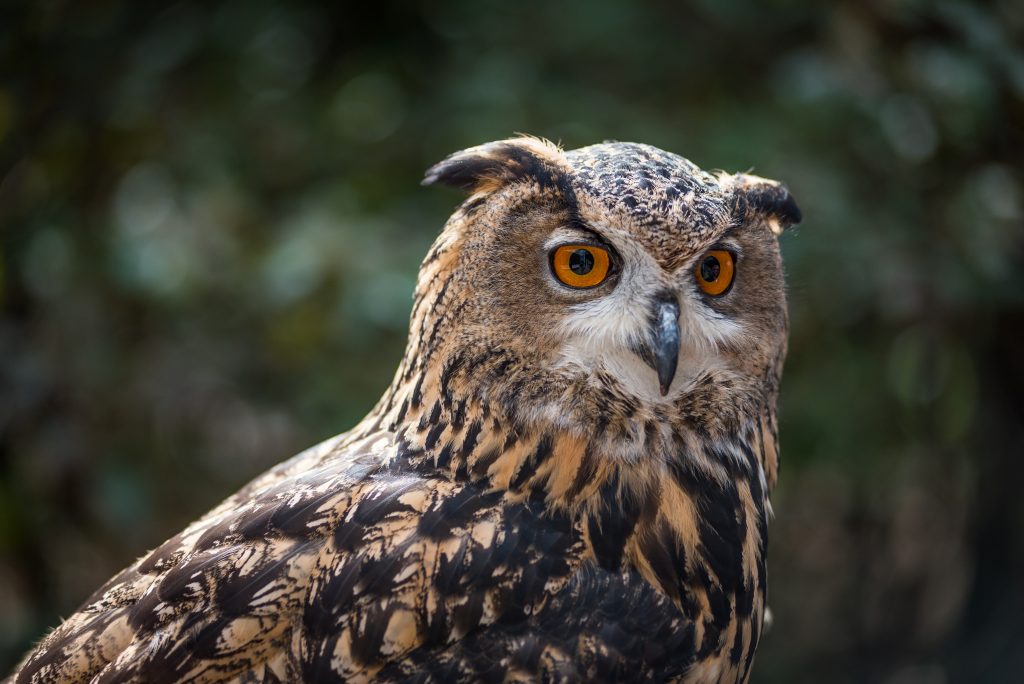 Symbolic adoptions are fun to give and to receive! Choose among some of our most popular animals, like an Eurasian Eagle-Owl or an American Flamingo. With multiple adoption levels available, you can give a unique gift that gives back — proceeds from Adopt-A-Bird directly support animal care efforts at the National Aviary.
The Gift of an Unforgettable Experience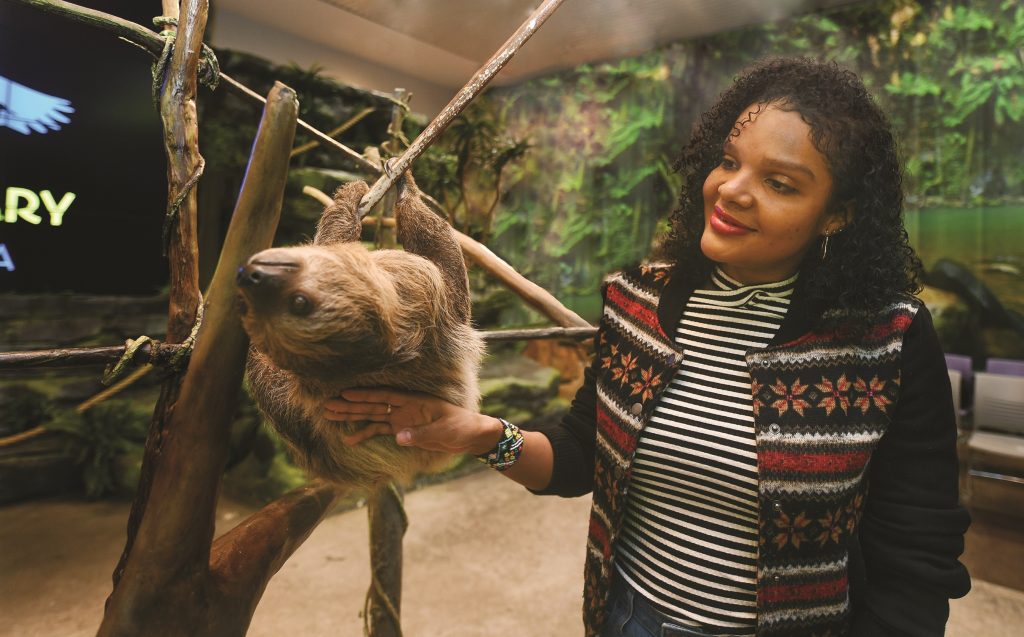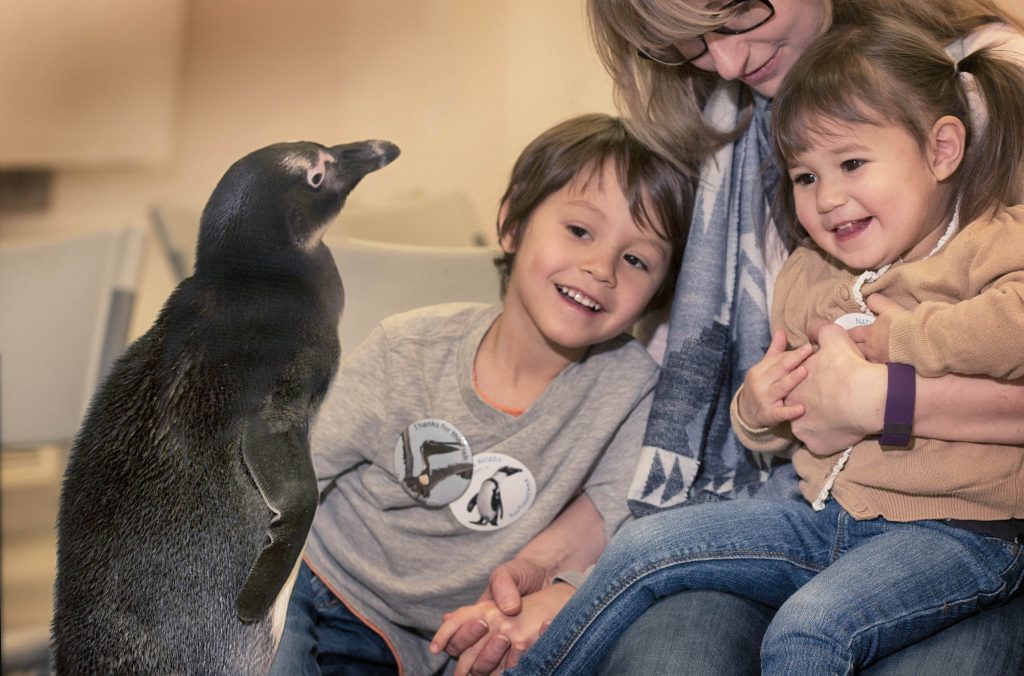 And don't forget the young animal lovers in your life: the Jr. Penguin Encounters offer interactive, educational activities and meet and greets with an African Penguin! Photo taken prior to 2020.
Book a one-of-a-kind animal encounter online, or purchase a gift card for an experience when you call 412-258-9445!