Engrave your name in brass at Penguin Point!
Penguin Plaques not only serve as a celebration of friends and family, but they also provide building blocks for our future. Your brass plate engraving will make the National Aviary a better place for our birds, guests, and community! And your gift will be commemorated at Penguin Point for all to see!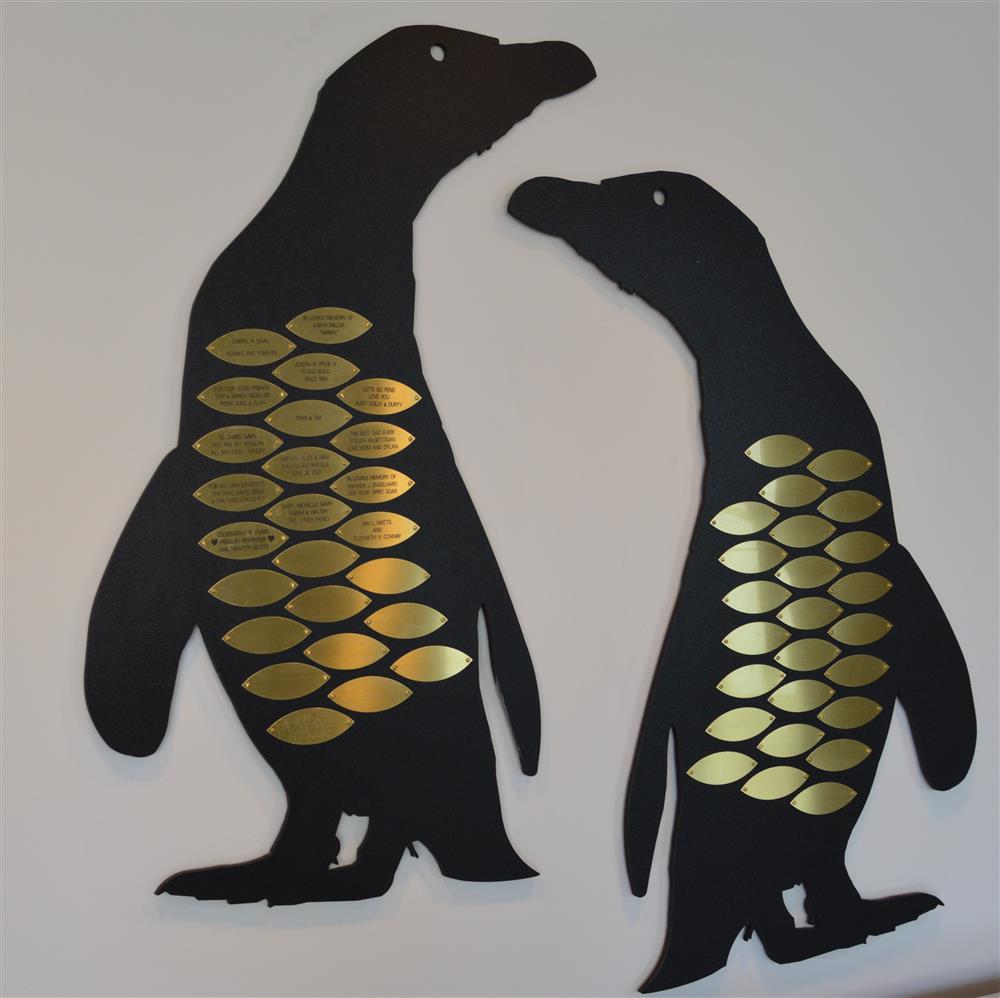 Penguin Plaques are only available for a limited time; only 13 plaques remain!
Buy a Penguin Plaque
Have you met Marge? Learn all about the newest juvenile penguin at the National Aviary!
Learn More!