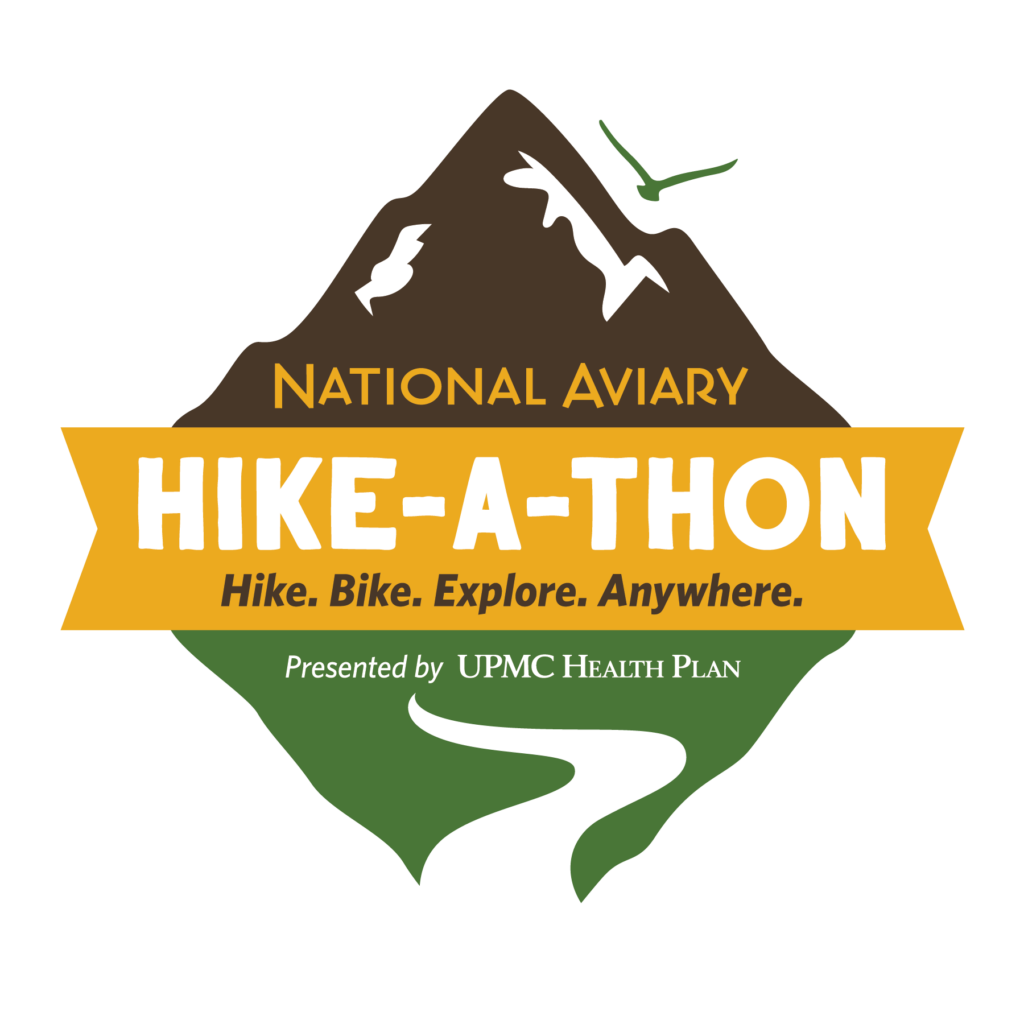 📅 September 1 – 30
📍 Wherever you are in the world!
Presented by UPMC Health Plan
Register Online!
Hike, bike, birdwatch, or explore from wherever you are during the month of September, all while supporting the National Aviary's work to save birds and protect their habitats! Hundreds of participants from more than a dozen states have logged thousands of miles during the National Aviary's annual Hike-A-Thon Presented by UPMC Health Plan. We invite you to commit to the challenge again – whether it's hiking in a National Park or walking in your neighborhood!
Each participant will be entered to win prizes for each mile hiked – and every dollar raised!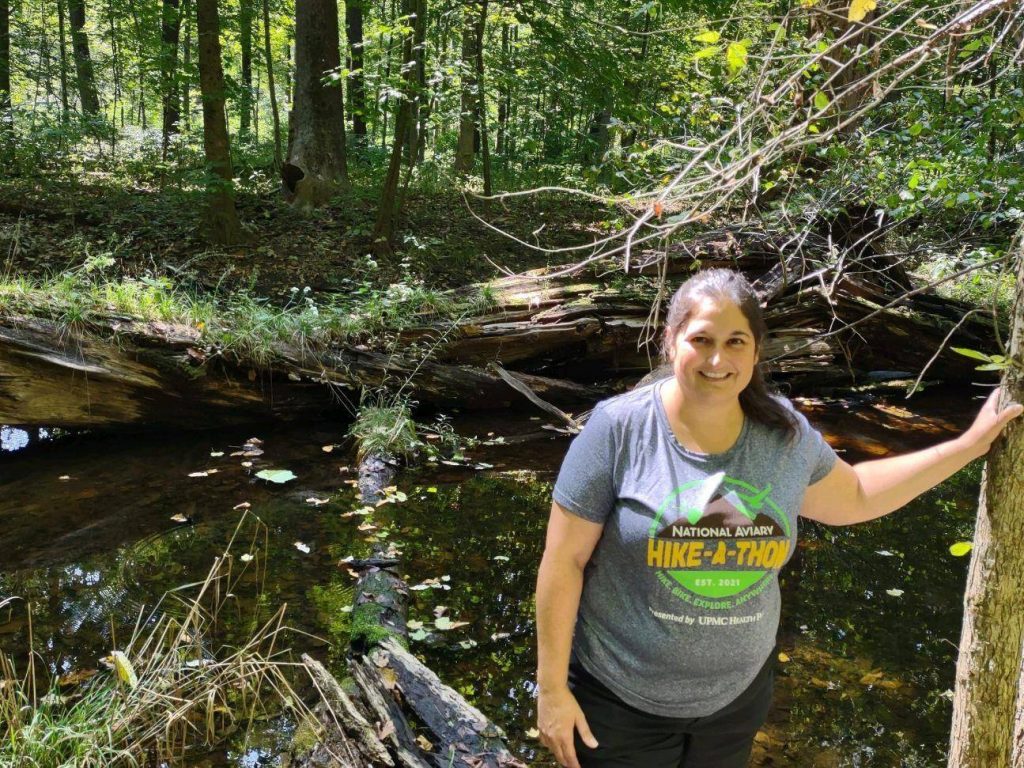 To Participate:
Step one: Register (as an individual or as a team!)
Register for just $40 to receive a welcome packet, including a limited edition Hike-A-Thon T-shirt, or participate for free.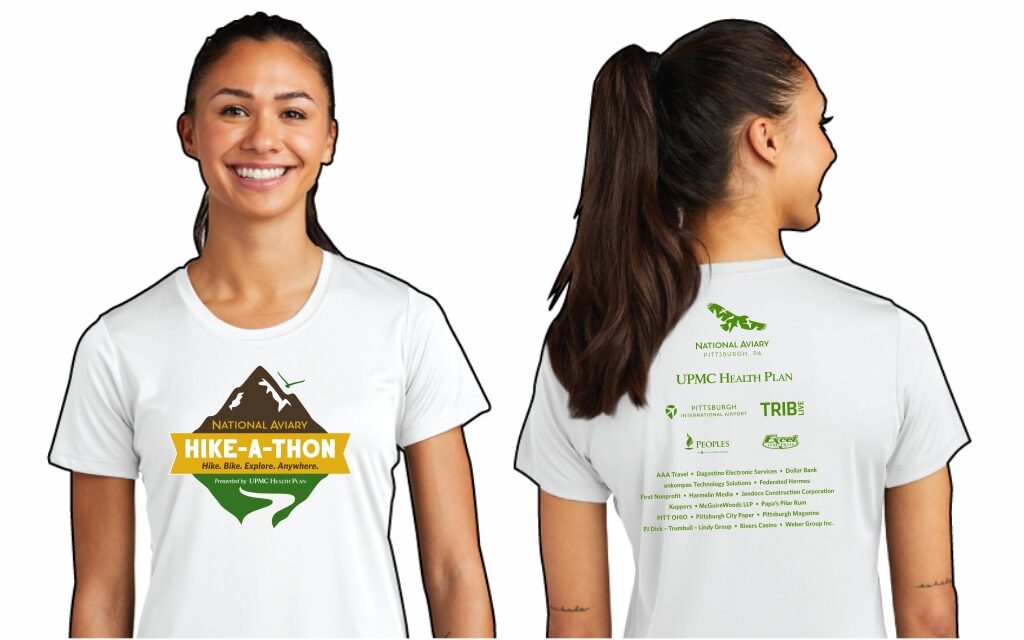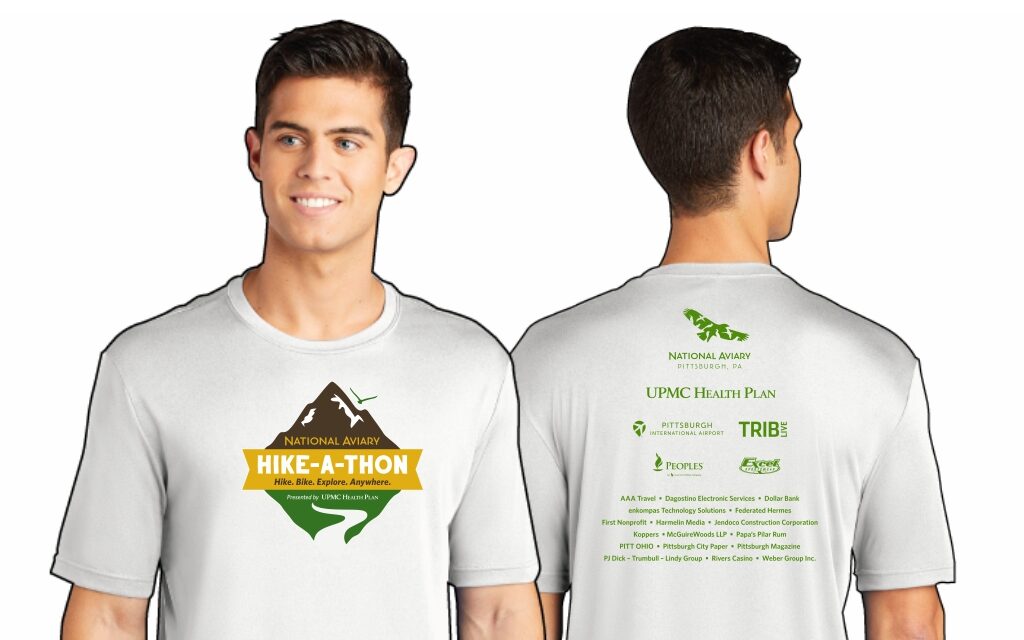 Step two: Once September rolls around, get outside! Hike, bike, walk, run, skip, however you want to move!
You may also send a completed form to National Aviary, 700 Arch Street, Pittsburgh, PA 15212 or scan and email to philanthropy@aviary.org. Completed forms can also be dropped off at the Aviary's Visitors Services Desk.
We look forward to seeing you on the trail!
With your fundraising, you are helping to save birds and preserve their habitats. As a thank you for your hard work, check out the great prizes you can win at each of these fundraising levels!*

$25 Level – Pittsburgh International Airport Sunglasses

$100 Level – M-Tac Orienteering Compass

$250 Level – Hike-A-Thon Hydroactive Bucket Hat

$500 Level – Hike-A-Thon Trekking Hiking Pole

$750 Level – Embroidered Hike-A-Thon Beanie

$1,000 Level – Camelbak Arete Sling Pack 8

$1,500 Level – Hoodie painted by Valentino using his natural abilities to grasp objects, and an in-person or virtual Sloth Encounter + Painting

In addition to reaching each of the above fundraising levels, you are eligible for the following prizes listed below – plus some other surprise prizes along the way!

Weekly Top Individual Fundraiser – $50 DICK'S Sporting Goods gift card
Overall Top Individual Fundraiser – $500 DICK'S Sporting Goods gift card
Top Team Fundraiser – Meet & Tweet with available Animal Ambassador of your choice or in-person Animal Encounter (based upon winning team's location)
Top Team Fundraiser, runner up – 4 General Admission passes to the National Aviary
Top Hiker – L.L.Bean Stowaway Backpack filled with hiking goodies
Social Butterfly – Best social media presence – National Aviary apparel
Migration Maven* – Participant from the farthest away – Your choice of a gift shop item *some restrictions apply

Hike-A-Thon Birding Guide

As you hit the trails, keep an eye out for birds high up in the tree canopies or soaring overhead.

Hike-A-Thon Frequently Asked Questions

Participating in the National Aviary Hike-A-Thon presented by UPMC Health Plan is easy and fun! If you have questions about registering, fundraising, or tracking your activity, you may find answers below, or send us an email for additional support.

Registration

How do I join? Register today through the event page, or sign up onsite at the National Aviary. You can also print and mail the Registration Form from our website.

Can we sign up as a duo/team? Yes! Each individual can register as an individual, choosing if they would like to receive a shirt and hike packet for $40, or sign up for free. Then as you fill out your form, you can indicate what team you would like to start or join, if it is an already-formed team. You can create a team with as few as two individuals. See below for more information on creating teams.

Is there an age minimum to participate? All ages are welcome to participate. Please keep in mind, event shirts are only available in adult sizes.

What is the registration deadline? The event begins September 1, but registration will remain open beyond September 1. We recommend registering by July 24 to ensure you receive your event shirt (in your desired size!) and packet before the event kicks off. Paid registrations after that date will still receive a shirt and packet, but they may not arrive until later in September.

I selected to pick my hike packet up at the National Aviary. When can I get it? Hike packets will be available for pick up in mid-August. You will receive instructions in early August about when and how to pick up your packet.

Do you need to reside in the United States to participate? Registration is open to participants worldwide!

Teams

How do I create a team? When registering, select "Create a Team." Once you create your team, your team name will appear in the list of teams and allow other registrants to join your team when they sign up.

Why should I create a team? The more the merrier! Teams can offer camaraderie and team building, plus you will be eligible for team prizes!

Fundraising

How do I set up my personal fundraising page? When you register for the event, select "yes, create a page" when prompted if you would like to create a fundraising page. After you complete your registration, you will receive an email to finish setting up your page. Follow the included hyperlink to set up a password for your page and personalize the content on the fundraising page. Don't forget to personalize, add a picture, send out emails, and share it on your social media channels!

How do I personalize or make changes to my page? Click the login button in the top right corner at the fundraiser landing page. Once on your dashboard, click "view fundraisers." There, you can select to view your page, edit your page, or even post an update to your community of supporters! If you click "edit page," you have the option to change the name of your fundraiser, your fundraising goal, information about your fundraiser, and can add pictures or videos to your page. After making any changes, just click save to preserve your updates.

Can I set up a fundraising page on Facebook?
Please note: this function is currently experiencing technically difficulties and may not work. Yes! Your personal fundraising page is able to integrate with Facebook. When on your personal fundraising page, select the "share" button with the Facebook logo. This will share your fundraiser on your newsfeed. If you elect to set up a separate Facebook fundraiser for the event (one that is not linked to your personal fundraising page through the Hike-A-Thon Presented by UPMC Health Plan event page), be sure to notify Ted Bartlett how much your fundraiser raises in order to be eligible for any fundraising prizes.

How can I reach my fundraising goals? Don't be shy! Ask your family and friends to support you! Share your goal, and tell your followers why fundraising for the National Aviary is important to you. Registrants will receive a digital toolkit of DIY fundraiser ideas, social media posts, and email templates. Do not be afraid to get creative!

How do I know if someone donated to my fundraiser? You will receive a notification email for each donation you receive. In addition, when you are logged into your personalized fundraising page, you can click "donations" in the top right menu to view the contributions received at any time.

Are there prizes for fundraising? YES! Participants can help the National Aviary fund its critical conservation work by raising money. To show our appreciation for your support, you can win exclusive apparel and prizes at different fundraising levels. In addition, the overall top fundraiser will win an exclusive prize, and weekly top fundraisers will win a variety of incentives. Check back soon for updates on prizes!

Event

Where does the event take place? Anywhere and everywhere. The Hike-A-Thon is a virtual event intended for participants to hike, bike, walk, bird-watch, and explore outdoors — wherever they are.

How does the Hike-A-Thon work? It is simple to take part. First, be sure to register here. Then, get outside and explore during the month of September. That's it! Participants are also encouraged to fundraise and track their outdoor activity to be eligible for both fundraising and activity prizes. Click here to create your own personalized fundraising page and to get started on fundraising. You can use a paper tracking form to submit at the end of September, or download the Strava app to track your activity electronically through the month.

There are no trails near me, how can I participate? Walking in your neighborhood, biking, and other outdoor activities count as well!

How do I get a shirt? The $40 paid registration option includes a shirt and hike packet. If you registered for free and want to change your registration to paid in order to get a shirt and packet, please contact Ted Bartlett.

Strava Tracking

How do I access Strava? Strava can be accessed online or via their app.

How do I join the National Aviary Hike-A-Thon on Strava? After creating an account on Strava, search in "clubs" for the National Aviary Hike-A-Thon Presented by UPMC Health Plan and select "join."

How do I track activity on Strava? Before setting out on a hike, bike ride, or other activity, open the app and push the "record" button at the bottom then "start." The app will track your distance, elevation gain, pace, and more. Press the square stop button when your activity is completed and press finish to record your activity with its name (name of trail or location of activity), type of sport, upload any pictures, and more. Manually record activities after completion by clicking the plus sign in the top left corner and entering the details for your activity. Keep in mind, only activity tracked September 1–30 is eligible toward your total.

Do I need to be logged in on Strava now? You are welcome to create your account on Strava now, but it is not necessary. Only activity logged during the month of September is part of the Hike-A-Thon, so you can wait to create an account on Strava until then.

Contact Us

Can't find the answer to your question? Email Philanthropy for support. Thank you for joining us for the third annual National Aviary Hike-A-Thon presented by UPMC Health Plan!
Questions? Email us!
Thank You to Our Sponsors:
Presenting Sponsor

Diamond Sponsors:


Platinum Sponsors: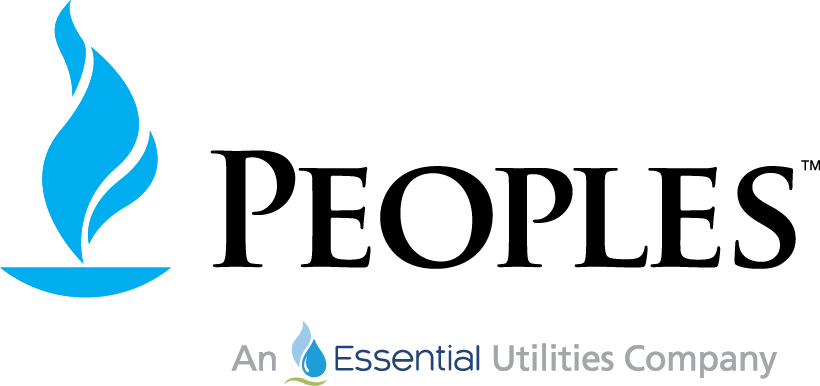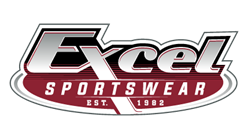 Gold Sponsors:
AAA Travel
Dagostino Electronic Services
Dollar Bank
enkompas Technology Solutions
Federated Hermes
First Nonprofit
Harmelin Media
Jendoco Construction Corporation
Koppers
McGuireWoods LLP
Papa's Pilar Rum
PITT OHIO
Pittsburgh City Paper
Pittsburgh Magazine
PJ Dick – Trumbull – Lindy Group
Rivers Casino
Weber Group Inc.
Silver Sponsor:

Bronze Sponsors:
Corners Limited
DICK'S Sporting Goods
Henderson Brothers, Inc.
Maher Duessel
PWWG Architects