Meet a Powerful Hawk Up Close!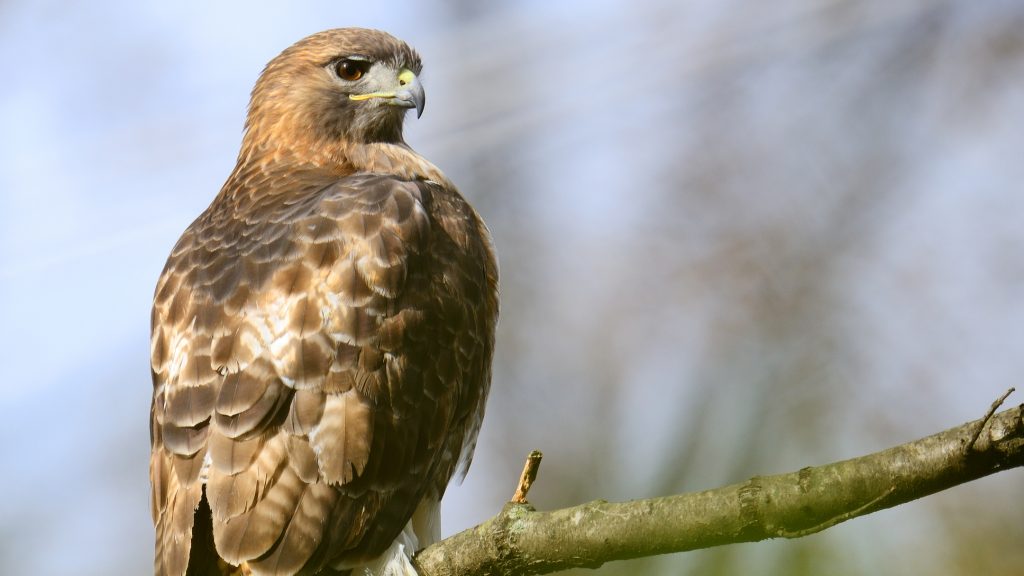 Available to Visitors: $74.00 per person
Member Price: $66.60
Includes General Admission
Ages 12+
Available Daily at 2:15 pm
Immersive Experience
Learn about these powerful hunters and the adaptations that make them so special.
Hold a hawk on your gloved hand and see this magnificent bird up close.
Take photos of this memorable experience.
Gain a deeper understanding of birds of prey, and learn how you can help protect hawks in the wild.
Enhanced Safety
Each Animal Encounter is limited in size to allow for a personal experience and to provide ample space between participant groups.
Seating is separated by 6 feet for individuals and families not in the same group.
Masks will be optional for vaccinated ​​​​​​guests to the National Aviary, effective June 28, and we continue to strongly recommend ​mask use for guests who are not vaccinated against COVID-19.
Guests are provided with hand sanitizer before and after any animal interactions.
The National Aviary is performing frequent cleaning and disinfection of surfaces throughout the day.
---
Additional Information
12 years and older. Children 15 and under must be accompanied by a paying adult over 18 years of age.
At the National Aviary, we give our animals the choice to participate in interactive experiences with caring guests, like you! If our Animal Ambassador needs a day of rest, we will contact you to reschedule your encounter, as the comfort and safety of our animals and our guests is always our top priority. Thank you for understanding!
Email info@aviary.org or call 412-258-9445 for more information or with questions.