Meet an adorable Southern Three-banded Armadillo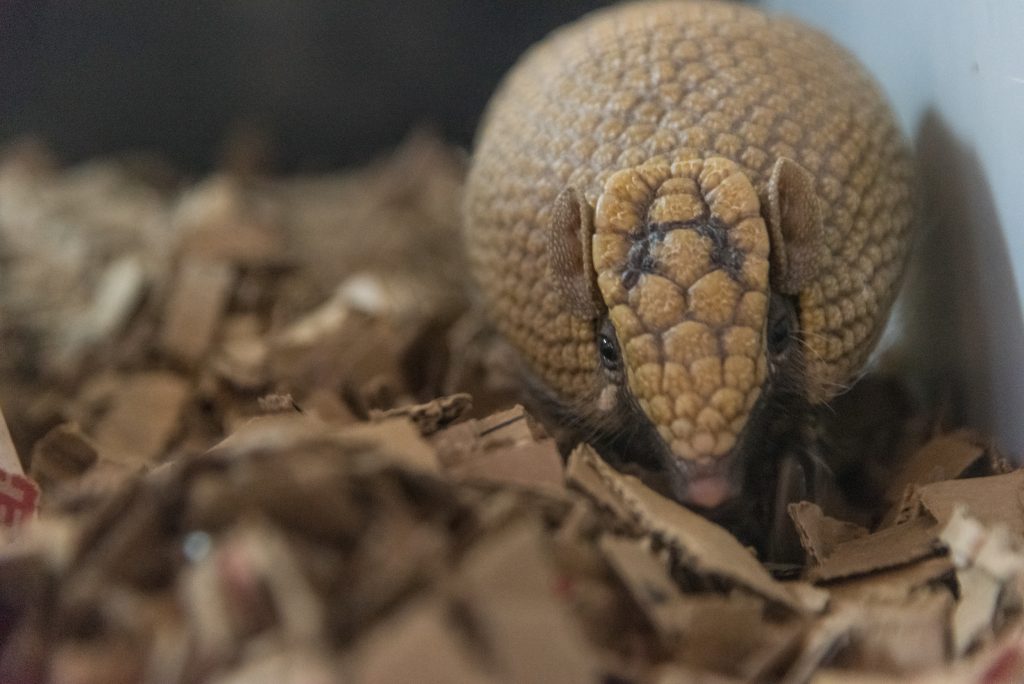 $40 per person
Includes General Admission
This unique opportunity is available daily at 10:30 AM
Immersive Experience
Meet one of two adorable armadillos, Willy or Wonka!
Armadillos are naturally curious and love to forage using their strong sense of smell. See the armadillo explore the space and don't be surprised if he comes right up to you.
Get the opportunity to touch the armadillo's armor and learn all about how they are uniquely adapted to protect themselves from predators by rolling into a ball.
Interact with the armadillo using enrichment toys specially selected by Aviary experts to help encourage natural behaviors.
Watch the armadillo enjoy some of his favorite foods.
Take photos and video as the armadillo scurries about.
Learn all about Armadillos and the important role they play in the wild from a National Aviary expert.
Enhanced Safety
Each animal encounter is limited in size to allow for a personal experience and to provide ample space between participant groups.
Seating is separated by 6 feet for individuals and families not in the same group.
Staff will wear a mask that covers their nose and mouth.
Guests are also required to wear a mask that covers their nose and mouth.
Guests are provided with hand sanitizer before and after any animal interactions.
The National Aviary is performing frequent cleaning and disinfection of surfaces throughout the day.
Book Now
Email info@aviary.org or call 412-258-9445 for more information or with questions.
---
Additional Information
All ages. Children 15 and under must be accompanied by a paying adult over 18 years of age. Group size limited to four people.
At the National Aviary, we give our animals the choice to participate in interactive experiences with caring guests, like you!  Please provide your contact information when booking your encounter. If our animal ambassador needs a day of rest, we will contact you to reschedule your encounter. The comfort and safety of our animals and our guests is always our top priority. Thank you for understanding!