Northside Cultural Corridor 2021
The National Aviary will continue to be closed on Thursday, September 30 to focus on bringing Kody, the Steller's Sea Eagle home. We are truly sorry. The Aviary will be in touch with those who have reserved tickets to join us as part of the Northside Corridor Free Day to provide free passes for a future visit.
---
The Northside Cultural Corridor is a placemaking initiative that focuses on the approximate one-mile passage from the Mattress Factory to The Andy Warhol Museum. Partners include The Children's Museum of Pittsburgh; Mattress Factory; The Andy Warhol Museum; City of Asylum; the Pittsburgh Parks Conservancy; and the National Aviary. With thanks to generous support from the Allegheny County Regional Asset District, the Corridor Partners work to build stronger relationships between our institutions and our neighboring communities.
On September 30, we're excited to announce the official launch of our project! In partnership with Grounded Strategies, the Corridor will be publishing new walking path maps for the Corridor cultural district. Maps will be available online and at all of our institutions.
Click here to learn more about the Northside Cultural Corridor!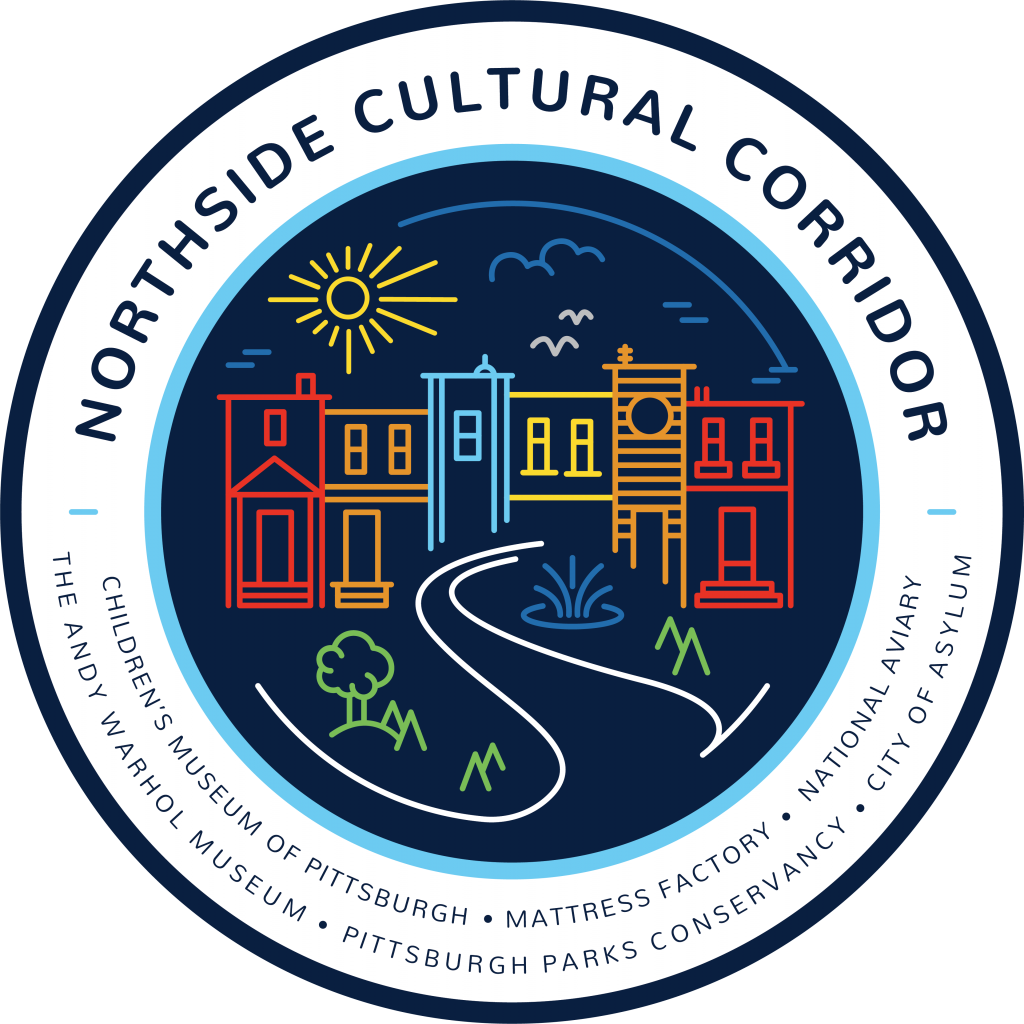 Additionally, the Corridor museums and cultural institutions will be FREE to the public, with various drop-in activities. Visit one or all locations!
At the National Aviary, we will be offering free admission from 10 am to 5 pm, with general admission timed entry tickets required for entry.
We will also be offering a free activity outside the front of the National Aviary on Arch Street, open to everyone, from 2:30 pm to 4 pm. During this time, we will offer a rainforest activity, a biofact game, and a meet and greet with an armadillo!
Check out the full schedule of activities from each organization below!
ALL DAY ACTIVITIES
Open hours vary. Check times and reserve tickets by visiting each organization's website.
Activities and programming, raffles, giveaways, and other activities City of Asylum Bookstore Pop-up programming throughout the Corridor from the Greater Pittsburgh Arts Council Art Truck

Stilt walkers, jugglers and more in Allegheny Commons Park courtesy of Pittsburgh Parks Conservancy
10 AM – 5 PM
Pop Art Pop Up artmaking at The Warhol
11 AM – 6 PM
Family Scavenger Hunt packets available all day at the Mattress Factory!
Pop-up story time for kids — in Arabic and Spanish only—at City of Asylum bookstore.
Noon – 5 PM
Grab bags, book bingo, book recommendations at City of Asylum Bookstore
12:15 PM – 1 PM
Solar Concert Series at Buhl Community Park (Children's Museum)
Photography by Chancellor Humphries (@keeppghdope)
1:30 PM
Pop-up story time for kids at City of Asylum Bookstore FREE
2:30 – 4 PM
Rainforest Game, Biofact Activity and Meet & Greet with an Armadillo in front of the National Aviary on Arch Street
4 PM
Pop-up story time for kids at City of Asylum bookstore
5 PM
Plant Walk in Allegheny Commons Park (Pittsburgh Parks Conservancy)
Please note, all of our timed tickets for RADical Days 2021 on October 10th are reserved, however we still have many great virtual events you can join that week!
Learn More!