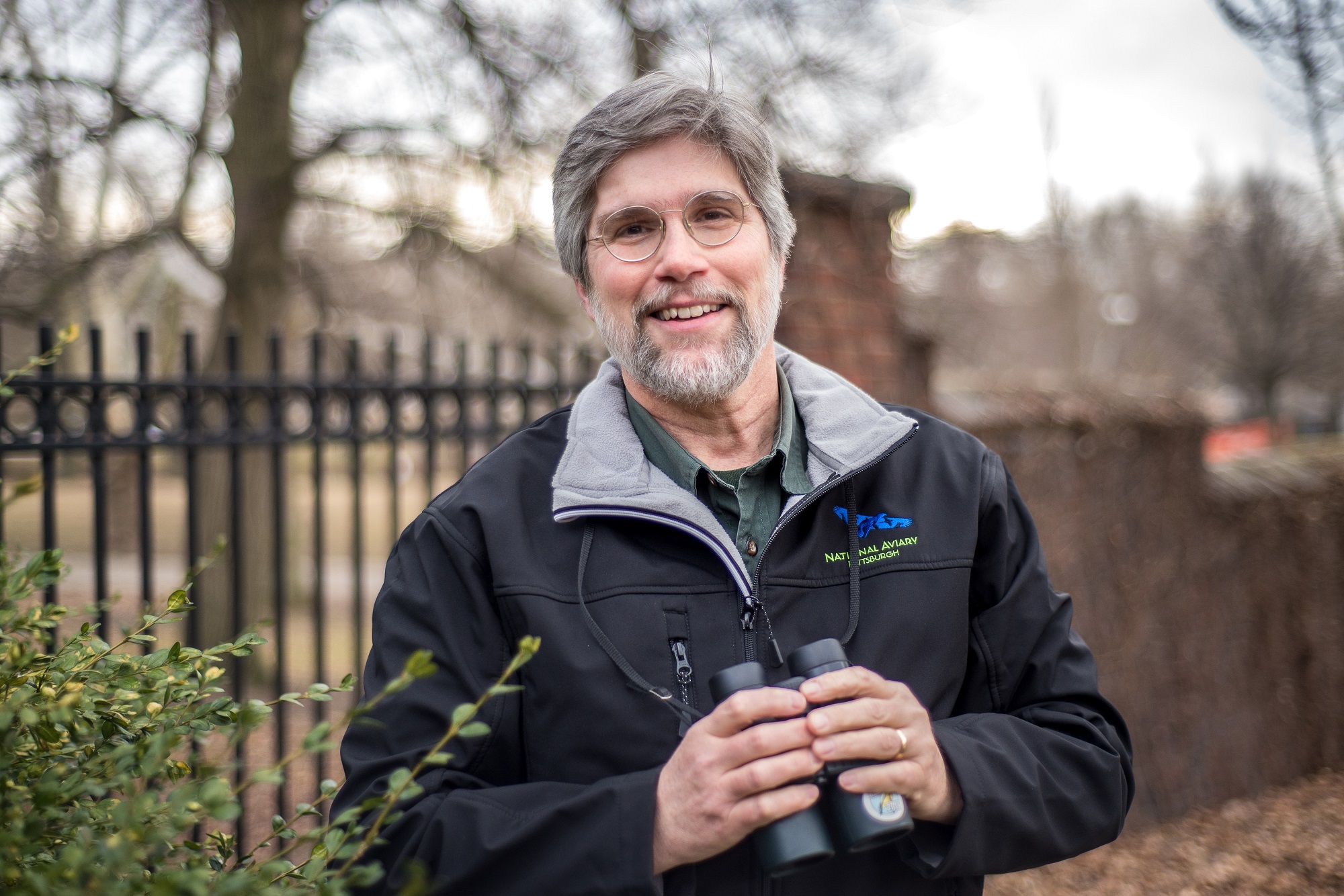 Virtual Speaker Series
November 20 7:00 pm

-

8:00 pm
New! National Aviary Speaker Series 
Have you ever wondered how a veterinarian performs a wellness checkup on a massive bird like a Steller's Sea-eagle, with an 8-foot wingspan, or on a hatchling finch the size of a grape? Or, what it's like to study impressive Andean Condors as they glide on the winds through the Andes Mountains? Maybe you are curious about how you can create a backyard haven that entices beautiful birds to visit, and how to identify the birds that do.
The National Aviary's new Virtual Speaker Series connects you with experts who are passionate about saving birds and protecting their habitats. Hear stories about their work behind the scenes and in the field, and get the chance to ask your questions!
Reserve your spot today; spaces will go quickly!
"What's Good for the Birds…is Good for Your Backyard!" with Robert S. Mulvihill, National Aviary Ornithologist | Friday, November 20th | 7 pm 
What do you need to make your backyard an oasis for birds all year round? Ornithologist Bob Mulvihill will give an overview of how you can provide everything a bird needs. With the right landscaping, water sources, and even colors, you can attract residents like Northern Cardinals and Blue Jays, and even seasonal migrants, and enjoy their beauty and song at home!
 Pricing:
Members: $13 per household per lecture
Non-Members: $15 per household per lecture
About Robert S. Mulvihill
Robert S. Mulvihill is the National Aviary's Ornithologist. He developed an interest in birds at an early age and began volunteering at Carnegie Museum of Natural History's Powdermill Nature Reserve while he completed his B.S. in Education at the University of Pittsburgh. Bob earned an M.S. in Biology from Indiana University of Pennsylvania. Bob spent nearly 30 years as a bird bander, education specialist, and field researcher at Powdermill, banding hundreds of thousands of birds during his tenure. He has extensive experience with community science, having served as a project coordinator and co-editor of the Second Atlas of Breeding Birds in Pennsylvania from 2004-2010.