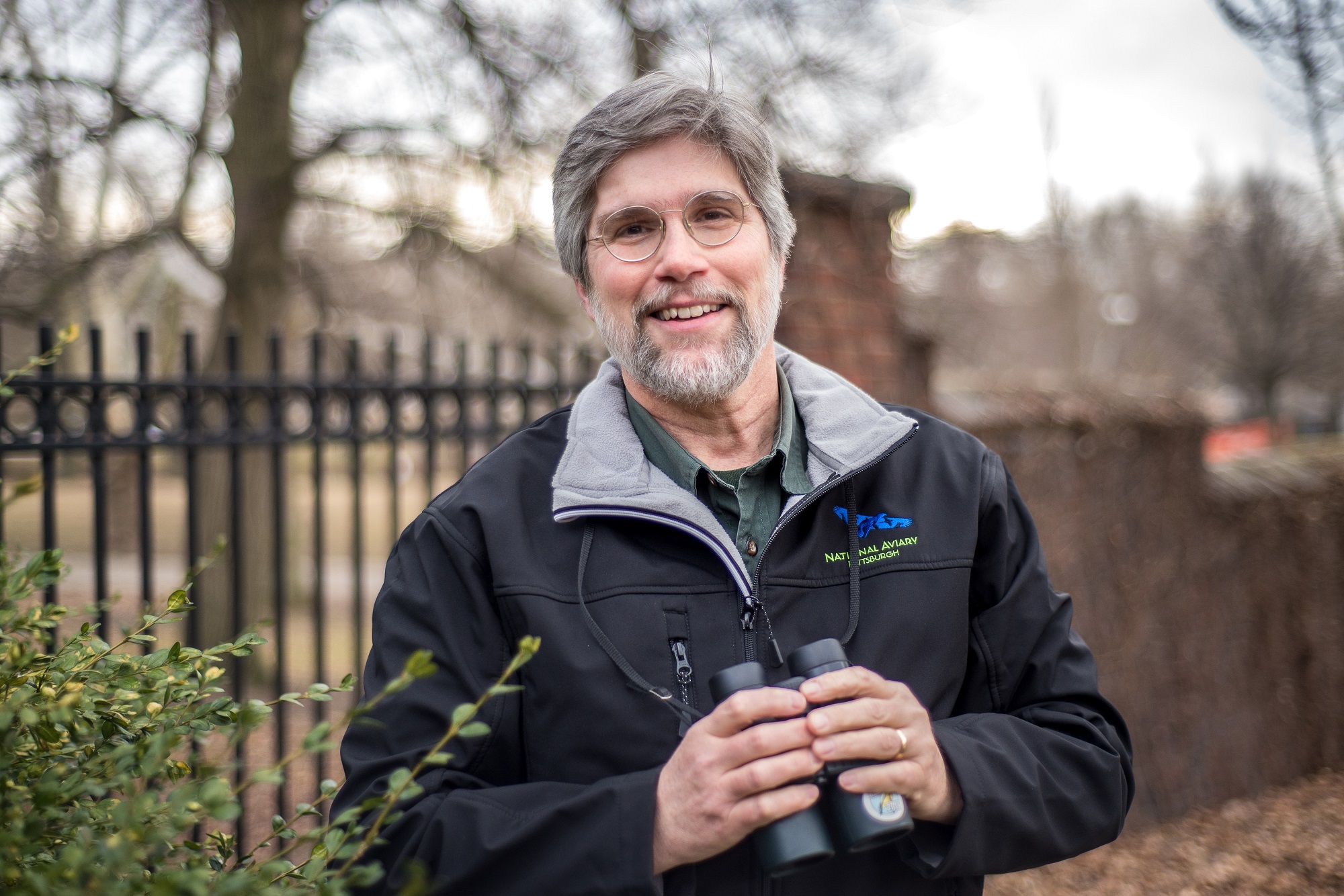 Virtual Birding with Bob Mulvihill
September 16 10:00 am

-

11:00 am
Virtual Birding with Bob Mulvihill | Wednesdays in September and October
Learning Bird Song – Wednesday, September 16
Who's that singing high up in the trees? From the nighttime trill of an Eastern Screech-owl, to the sweet notes of a White-throated Sparrow's song, the sound of bird song and calls can be music to our ears! Birds use a variety of vocalizations to communicate, and you can learn to bird by ear and identify their songs, calls, and chirps. Birding by ear is a helpful skill for any birdwatcher to learn, and is especially useful during the summer and fall, when birds can be hard to spot in the trees. Learn how you can tune in to the avian orchestra in your backyard or favorite park!
Better Birding: September Series Overview
Birding and bird-watching have exploded in popularity, and National Aviary Ornithologist Bob Mulvihill is here to share his decades of experience to help new and seasoned birders alike sharpen their skills and experience birds in a new way. Through a series of virtual programs, learn the basics of bird identification, get to know the birds in your backyard, and prepare for the arrival of migrating birds throughout the year.
Pricing and information:
· 10 a.m. – 11 a.m.
· Cost for each class per person: $13 for Members; $15 for non-Members
· Space is limited; registration is required.