All Together For Animals Virtual Concert at 8 pm EST
YOU'RE INVITED to a Virtual Benefit Concert!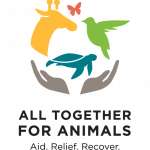 COVID-19 has had a dire financial impact on zoos across our nation, including the National Aviary. Despite multiple closures, and limited revenue opportunities due to capacity restrictions, we still need to feed, care, and provide medical attention for our precious animals – every single day! So, we are reaching out to our friends for support with an invitation from the Association of Zoos & Aquariums (AZA)! This event is exclusively for AZA members.
Your $30 ticket purchase – part of which directly benefits the National Aviary – will get you access to the "All Together For Animals" concert Wednesday, March 31 at 8 pm EST.
You'll see performances by Brad Paisley, Old Dominion, Ashley McBryde, Wynonna Judd, Riley Green, Jessie James Decker, Shy Carter, and others!
We hope you can join us for this exciting performance from the comfort of home!
Performances By: